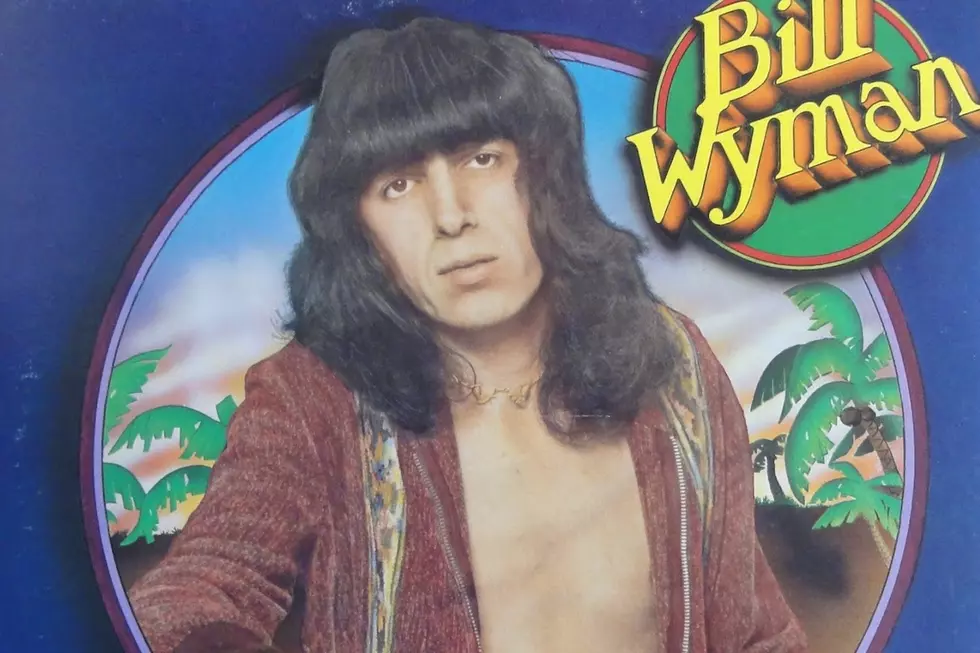 How Bill Wyman Became the First Rolling Stone to Go Solo
Atlantic
Recorded from November 1973 to February 1974, the album featured a host of all-stars and blue-chip studio session men including Leon Russell, Lowell George, Dr. John, Dallas Taylor, Danny Kortchmar and a Southern guitar player named Wayne Perkins who, a year or so later, found himself vying for the slot as Mick Taylor's replacement in the Stones. (The job, of course, went to Ron Wood.)
Wyman put the sessions together soon after the Rolling Stones finished the tumultuous and highly regarded 1973 European tour in support of Goats Head Soup. He booked studios in both Northern and Southern California, producing the album himself with assistance from engineers Howard Albert and Ron Albert. Monkey Grip was not a huge critical smash but did it garner positive reviews.
"Bill Wyman is here with a portfolio of nine songs, most of which are so bloody commercial that makes you wonder why the hell his writing ability hasn't been utilized before," New Musical Express said. "Wyman once and for all puts paid to the theory that he's just a poker-faced mute."
Meanwhile, Cashbox said "Bill has long been considered one of the finest rock bassists in the world and his lines are classic. This is powerful, dynamic and an impressive step for the artist." Then there was Sounds magazine which raved, "Monkey Grip is easily the best thing to have appeared on Rolling Stones Records."
Watch Bill Wyman Perform Solo
The tunes were laid-back, groove-heavy and relaxed. While Wyman's vocals could hardly be described as powerful, he had enough presence to give the album a solid and consistent sound. Of course, that sound had hardly anything to do with the Stones. But Wyman did take a page from his band's playbook when it came time to promote Monkey Grip.
As the Rolling Stones had done the year before with Goats Head Soup, Wyman shot a series of promotional films for the songs "I Want to Get Me a Gun," "Monkey Grip Glue," "What a Blow" and "White Lightnin'."
Soon after wrapping up production with this project in early 1974, Wyman headed back into the studio with the Rolling Stones to work on what would become the album It's Only Rock 'n Roll. But this was the first real chance to see a Stone step out and test the solo waters. Wyman's 1974 effort certainly stands as a respectable artistic achievement.
While it may have lacked the swagger and party atmosphere of Wood's subsequent '70s solo efforts, Monkey Grip provides an interesting glimpse into the many American tastes and influences that impacted Wyman over the years.
Rolling Stones Live Albums Ranked