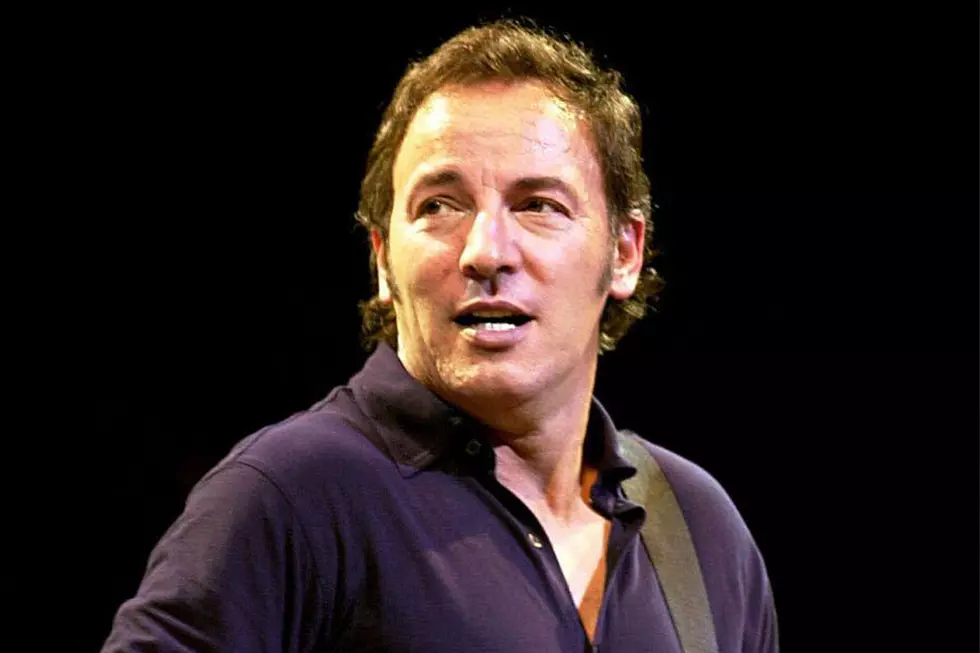 20 Years Ago: Bruce Springsteen Angers the New York Police Department
Rick Diamond, Getty Images
Bruce Springsteen's 10-night stand at Madison Square Garden was supposed to be a victory lap to close out his 1999-2000 reunion tour with the E Street Band. But on June 8, 2000, four days before the first show, the president of the New York City Police Department Patrolmen's Benevolent Association called for a boycott of Springsteen's shows because of a new song, "American Skin (41 Shots)."
The song, which had its world premiere in Atlanta on June 4, was written in response to the February 1999 killing of Amadou Diallo by four New York police officers. Diallo, an immigrant from Guinea, was stopped at the front door of his Bronx apartment building because, the officers said, he resembled a serial rapist. He reached into his jacket pocket to grab his wallet, but the officers thought it was a gun and fired 41 bullets at Diallo, 19 of which struck him. A year later, all four men were acquitted on charges of second-degree murder and reckless endangerment.
As word of the new song spread, PBA President Patrick J. Lynch wrote a letter to the association's members. "The title seems to suggests that the shooting of Amadou Diallo was a case of racial profiling — which keeps repeating the phrase, 'Forty-one shots,' it read. "I consider it an outrage that he would be trying to fatten his wallet by reopening the wounds of this tragic case at a time when police officers and community members are in a healing period." He also "strongly urge[d]" that officers neither attend the concert nor moonlight as security at any of his shows.
Lynch wasn't the only one upset. New York Mayor Rudy Giuliani and Police Commissioner Howard Safir also condemned Springsteen, while Bob Lucente, the president of the New York chapter of the Fraternal Order of Police, took things a step further by referring to the singer as a "dirtbag" and a "floating fag."
Watch Bruce Springsteen Perform '41 Shots'
Had the police listened to "American Skin (41 Shots)" before making their judgment, they might have realized that Springsteen showed a degree of empathy with the policemen. In the chorus -- "Is it a gun? / Is it a knife? / Is it a wallet? / This is your life" -- Springsteen acknowledges the difficulty officers face in having to make split-second decisions, while still expressing grief at the unnecessary loss of life.
Springsteen played "American Skin (41 Shots)" at all 10 of the Madison Square Garden concerts with a noticeable portion of the crowd booing. One of the performances was released on the Live in New York City album and video the following year (you can watch it above). The song has remained an occasional presence at his concerts, notably on March 23, 2012, in Tampa, only a month after the shooting of Trayvon Martin by George Zimmerman in nearby Sanford, Fla. Following Zimmerman's acquittal in July 2013, Springsteen dedicated the song to Martin at a show in Limerick, Ireland.
Bruce Springsteen Albums Ranked