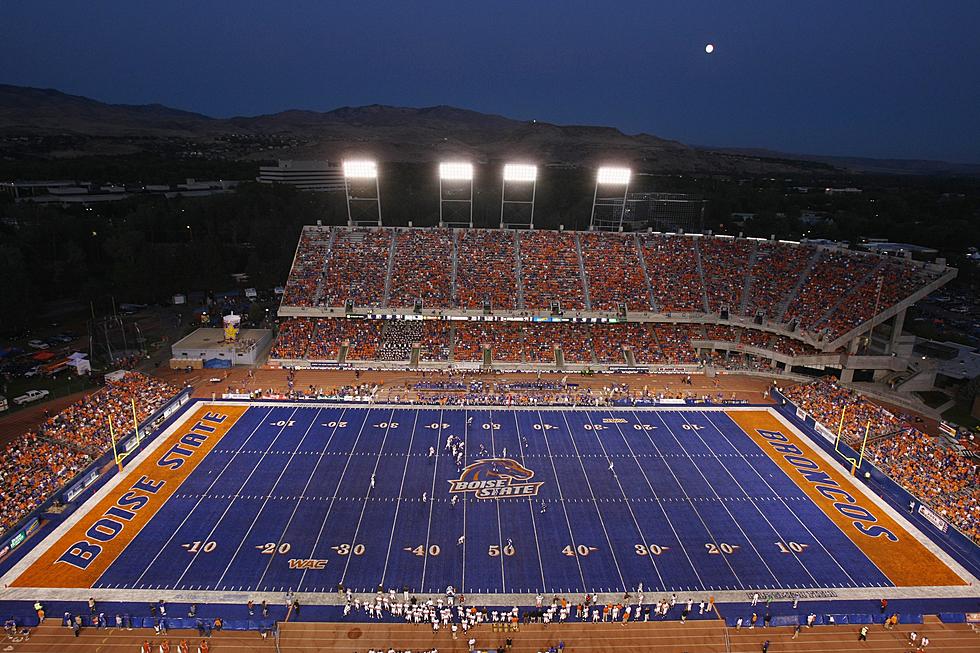 Don't Miss The Idaho Potato Bowl In Boise Tuesday, December 21
Getty Images
The regular college football season is officially over, but the bowl games are set to kick off this weekend. Boise State will be playing in the Barstool Sports Arizona Bowl on Friday, December 31 at noon. If you can't make it to the Boise State game though, Idaho is blessed to be a state that does host a bowl game.
The Famous Idaho Potato Bowl
The Famous Idaho Potato Bowl will be played in Boise on Tuesday, December 21 in Albertsons Stadium on the Boise State campus at 1:30 PM. The Kent State Golden Flashes out of the MAC will be taking on the Wyoming Cowboys out of the Mountain West.
Tickets For The Idaho Potato Bowl
Tickets are still available and affordable as well. Tickets are going for $20 in the end zones and upper corners of the stadium up to $65 for sideline view seats. For a full seating chart and ticket information, make sure to check out the Famous Idaho Potato Bowl website. 
Kent State and Wyoming Football
Kent State got into the Idaho Bowl by winning the East division of the MAC Conference, before losing in the conference championship. They ended their season with a 7-6 record. Wyoming qualified by finishing 4th in the Mountain division of the Mountain West Conference but did reach the required 6 wins to be qualified. They finished their season 6-6 overall. 
If you are want to get one last fill of football before the end of the season, this is the game to go to. Prices are good, it's the last chance for nine months to watch football and it should be a pretty even match-up. You can root for the Mountain West, since it is Boise State's conference, or you can root against them since Wyoming is their rival. No matter who you root for, or if just like to watch live college football, make the drive to Boise and enjoy the Famous Idaho Potato Bowl.
Real-Life 'Conjuring' House for Sale
Look inside the haunted 1700s Rhode Island farmhouse that inspired the hit 2013 horror film The Conjuring!
Twin Falls 'Rocks'
Painted rocks from around Twin Falls.