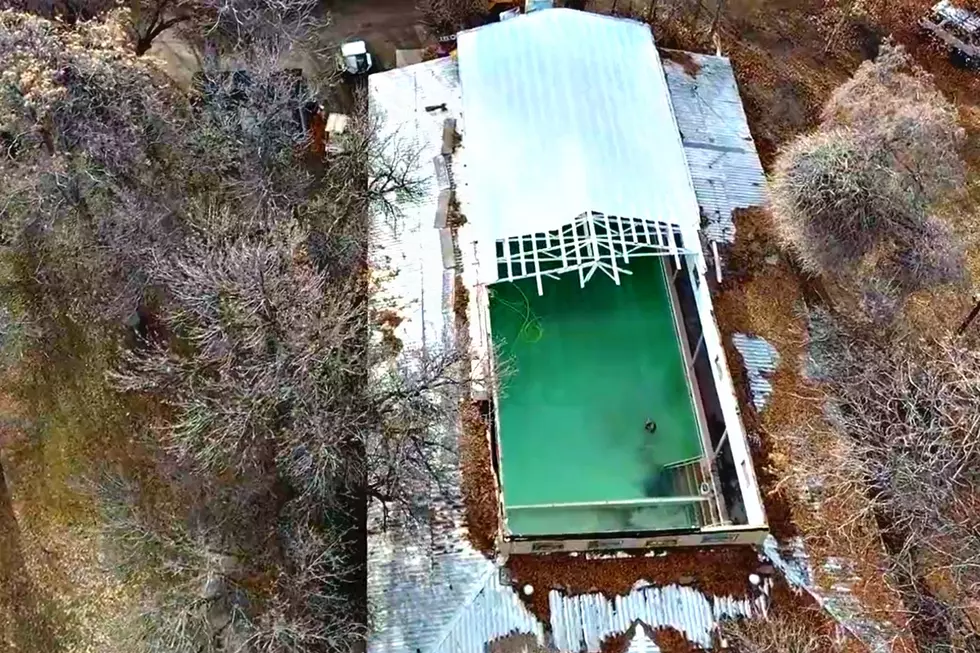 VIDEO: Southern Idaho Hot Spring Roof Collapses Sending 7 To Hospital
Credit Screenshot Steve Dent Twitter
On Saturday, a portion of the roof at a historic Southern Idaho hot spring resort collapsed sending 7 people to the hospital.
Givens Hot Spring Roof Collapse
Around 1:45 PM on Saturday afternoon, part of the roof over the Givens Hot Springs collapsed. There were several people in the pool at the time and seven of them required hospital care. KTVB reports on its website, with information from a press release, that those injured were in stable and conscious condition when transported to the hospitals.
Visitors at the popular hot spring reported seeing chunks of wood in the water and falling from the roof just moments before the full collapse. The website for Givens Hot Springs has the note 'Due to a structural issue, we are closed at present. Please check back on this site for future updates. Sorry for the inconvenience.'
Where Is Givens Hot Spring
The Givens Hot Spring was established in 1881, and the area was enjoyed by Oregon Trail pioneers. They are located near Nampa and about 2 and a half hours from Twin Falls. When open, visitors can enjoy swimming and camping.
Top 5 Hot Springs Trails in the Boise National Forest
7 Relaxing Idaho Hot Springs Less Than 3 Hours From Boise Perfect for a Winter Soak
We know that no one likes when their favorite natural hot springs spot gets shared with the entire world, so we put together a list of pools that are commercial businesses located a short drive from Boise. These are small businesses that deserve Idaho's support!