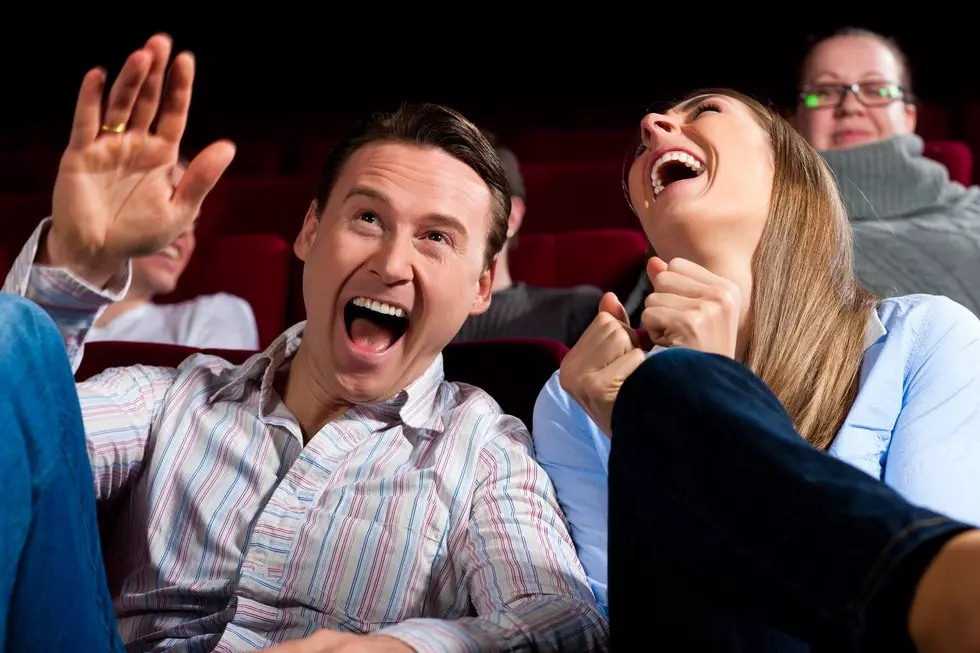 Popular Comedian Coming to Twin Falls this Year
Credit: kzenon
Life is rough and too serious at times, and we can all use a night out from time to time and use some laughter. One of the best ways to get out of routine is a night out with our spouse or partner, and a way to get a good laugh is to go to a comedian show. There are plenty of local stand-up comedians that make their way through Twin Falls through the year or that live here and perform, but occasionally well known, and bigger comedians will make their way through town. One big comedian is set to come through Twin Falls this year, and you need to act fast before tickets are gone.
Tyrus Coming to Twin Falls
Stand-up comedian Tyrus Murdoch, better known as just Tyrus, is making his way to Twin Falls this summer, and tickets are going fast. The big man and former wrestler, who is listed online at 6'7 and 375 pounds, will be performing at the Orpheum Theatre on July 21, with the show starting at 7:30 PM. Tickets started as low as $35, but they have sold out, as well as the $50 tickets, leaving tickets currently as low as $75 and up. There are a few meet-and-greet tickets left, with three different price ranges. Meet and greet tickets start at $150, up to $300. Click the link above for more ticket information. 
Who is Tyrus Murdoch?
For those unfamiliar with Tyrus, he is best known as former WWE wrestler Brodus Clay, also known as the Funkusaurus. He has since gone on to wrestle in multiple wrestling companies, do some acting, and is a regular guest on Fox News. Tyrus is a New York Times best-selling author, with his memoir 'Just Tyrus.' To hear his story and to have a good laugh, you will want to see him when he comes to the Magic Valley. 
It isn't often that a comedian as big as Tyrus comes to Twin Falls, both physically and in name. There is still time to get tickets, but the longer you wait, the harder they will come by, especially if you are on a budget. Don't miss Tyrus live at the Orpheum Theatre this July in Twin Falls. 
10 Celebrities You're Most Likely to Encounter in Idaho
Best Places For Adult Parties In Twin Falls
Parties and games aren't just for kids. Sometimes you want to abandon the kids at home and go have some real fun without them. Here are the best places to do that in Twin Falls.