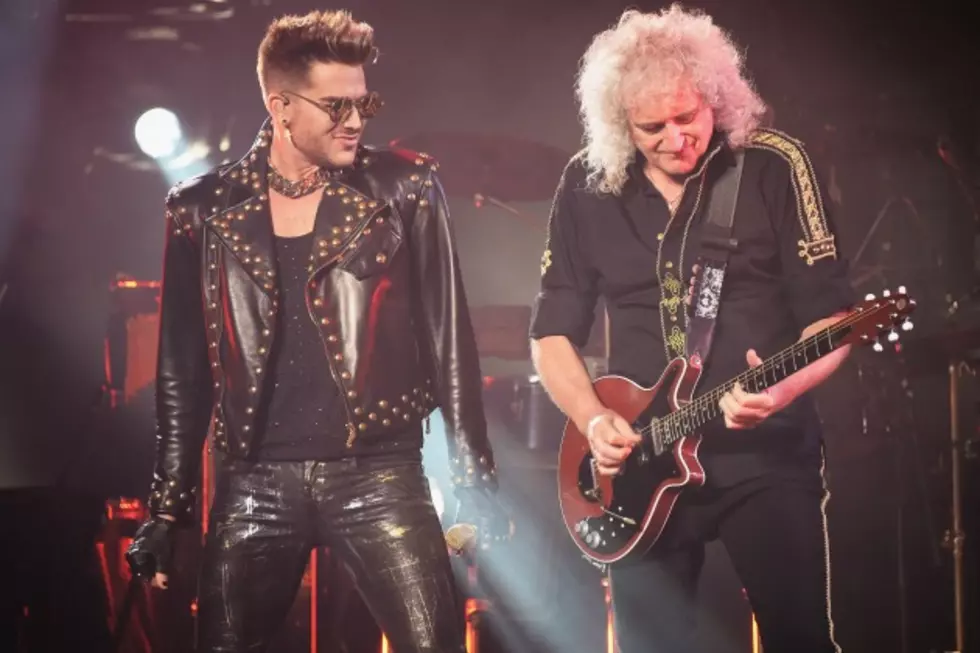 Queen's Brian May on Adam Lambert: 'I Think He's Woken Us Up'
Michael Loccisano, Getty Images
"There's a big call to do more shows now," guitarist Brian May mused during a recent conversation with Eddie Trunk (via Something Else!). "So, there's a good possibility that we will do more shows. I think, beyond that, we'll just see."
For May, Queen's latest dates represent an unlikely -- and exhilarating -- resurgence for the legacy he was once prepared to leave behind. "It's a great place to be; I feel so fortunate to be going out there. I never thought it would happen again," he explained. "When Freddie went, I thought: 'That's it. We did that. It was a great life. Now, it's time to have a different life.' And for years, we didn't try to be Queen in any way. I would look at the Forum in L.A., and I would look at Madison Square Garden, and I would think: 'Those were the days.' To come back now, all of these years later, and to fill those places and to hear that noise. That's vindication for the fact that we should be playing, we should be out there. I feel overcome with it, really."
While the band waits to see what the future holds, fans can look forward to a new album, titled 'Queen Forever,' that sees producer William Orbit supervising finishing touches on previously unreleased material recorded with Mercury. And whatever happens next, May is enthusiastically grateful to Lambert for stepping up to the mic. "I think he's woken us up," he concluded. "And just in time."