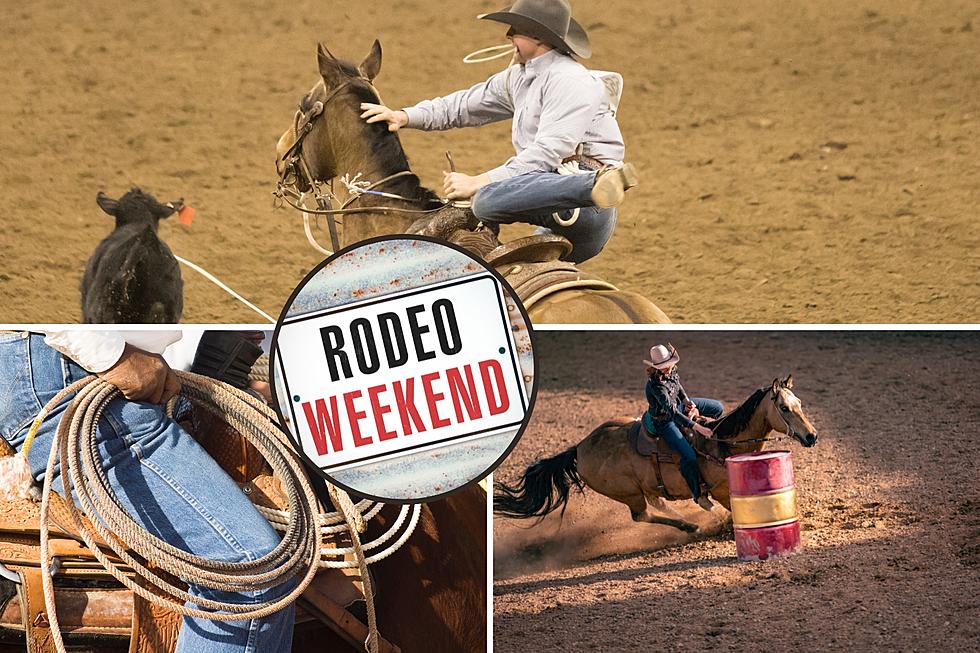 Enter to Win: 2023 CSI Rodeo Details and Free Tickets
Credit Canva Prp Template
The first few months of each year are always busy at the CSI Expo Center with rodeo and community events. The next big event is the CSI Rodeo and, as always, it's expected to be huge.
2023 CSI Rodeo Details and Win Free Tickets
The rodeo this year will happen on March 10th and 11th at the CSI Expo Center. Tickets are $12 in advance or $15 at the door if you aren't good at planning ahead. Kids tickets are (for ages 6-12) $5 in advance and $8 at the door. Doors open early at 5:30 and the events start each night at 7 PM. You can win tickets right now by entering below:
If you don't win tickets from us, you can purchase them either online at the CSI Rodeo website or at Vicker's in Twin Falls and The Shoe and Tack Shop in Jerome.
After the CSI Intercollegiate Rodeo in early March, the next big rodeo event at CSI will be the Annual Easter Race, featuring 2-days of barrel races on April 1st and 2nd. Admission is free for spectators on both days.
🐎 Horses Need Turn Signals: 7 of Idaho's Strangest Traffic Laws
If you're new to Idaho, welcome!
Before you buckle up and hit the road, make sure you're aware of the Gem State's strangest road rules! From school bus concerns to how to handle horses in traffic, scroll for a list of helpful things to know behind the wheel in Idaho.
17 Hilarious Names For A Weed Dispensary In Idaho
Idaho did not secretly make cannabis legal while you were sleeping. That's not going to happen anytime soon. Sorry. But if or when it does happen, I have already prepared the perfect list of names for Idaho-themed dispensaries.