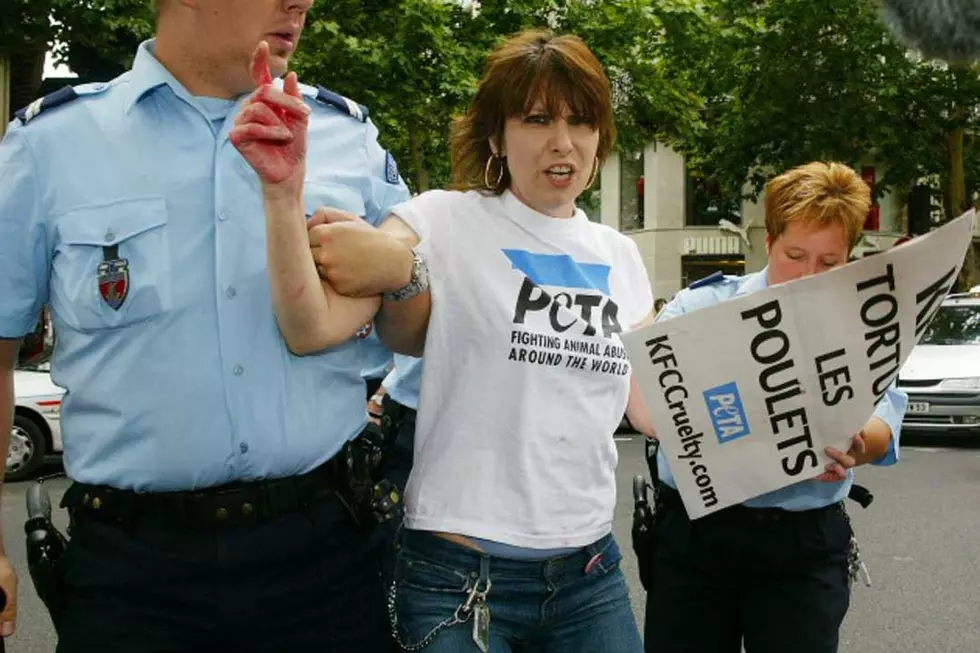 When Chrissie Hynde Was Arrested in Paris
Pascal le Segretain, Getty Images
A person's principles aren't worth much unless they're willing to fight for them. Ask Pretenders founder Chrissie Hynde, who demonstrated her outspoken commitment to animal rights on July 16, 2003.
Hynde and her fellow activists – roughly a dozen protesters in all – congregated outside a Paris KFC, shutting down traffic by blocking the street. They also smeared the windows of the restaurant with red paint, which they said symbolized the blood of dead chickens.
She was in town for a festival performance in France to be held several days after the protest. Hynde told reporters assembled at the scene that "the protest won't end here. Even if I shout for two hours, I can assure you I'll still have a voice for the concert."
The singer and her cohorts were certainly disruptive, and found themselves hauled off to a local jail as a result. Still, the protest was ultimately far more orderly than it could have been. As Hynde later told the Associated Press: "In France, it's a very healthy protest scene and very common for people to take to the streets to air their grievances. We went to a police station; we filled out a form. We'll pay a fine. That's it."
Hynde remains a passionate supporter of animal-rights initiatives. She opened a restaurant called the VegiTerranean in 2007 but, despite strong reviews, it closed four years later.
 
Pretenders and Chrissie Hynde Albums Ranked
From punk beginnings to middle-of-the-road balladry to Dylan covers.