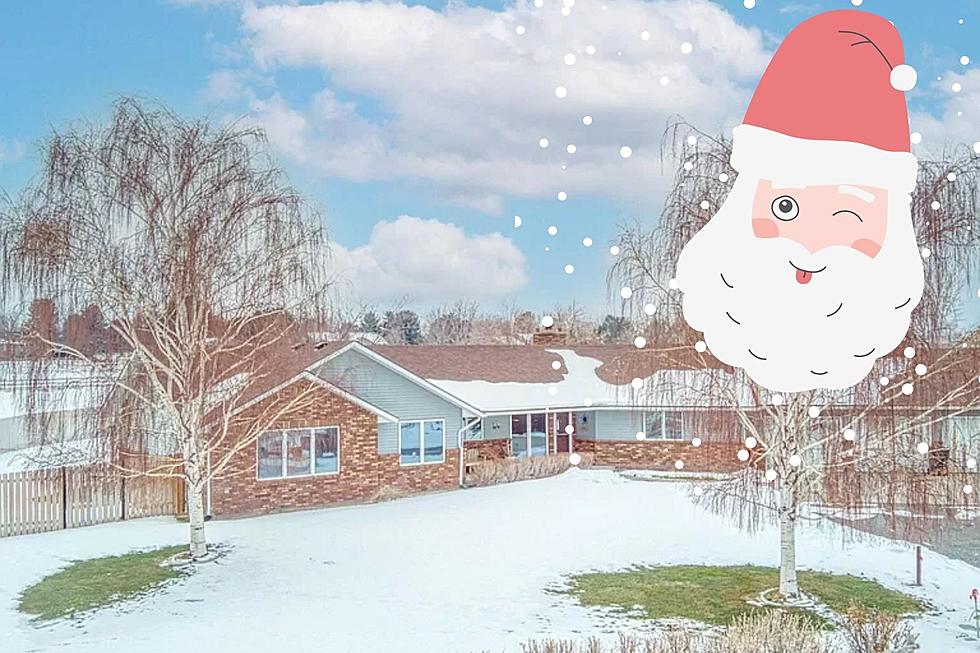 You Better Really Love Christmas if You Buy this Twin Falls House
Credit Zillow/Unsplash
When buying a house, you really do have to take into account a lot of different factors, but this is a new one. If you want to live in this Twin Falls home you had better really love Christmas.
Christmas House For Sale on Twin View Lane
In Twin Falls there has been an entire street that goes all-in when Christmas comes around for many years. Each house gets decorated with amazing Christmas lights and the whole street has been named one of the must-see places during the Christmas season. One of the houses on that street is now for sale and you can still see the Christmas cheer in the real estate pictures.
Christmas Lane House For Sale in Twin Falls
If you want to live in this Twin Falls home you had better really love Christmas.
2509 Twin View Lane For Sale
Twin View Lane is lined with beautiful houses and ends in a cul de sac, and 2509 sits on a massive plot of land at the end of the road. The property lot is 5 acres and the home is a decent 3 bedroom, 3 bath place and 2,583 square feet in size. The listing online has the house and land priced at $675,000 and was just listed this week by Mandi Riddle of Berkshire Hathaway.
Christmas Lane in Twin Falls
The house is part of the Casperson Christmas Lights display each year and the street is often called Christmas Lane. The lights are the brainchild of Max Casperson, a resident in the area for more than 40 years. He started with a 'God Bless America' display the year of the 9/11 terrorist attacks. Each year the display grows with lights he either builds or buys himself.
Magic Hot Springs For Sale South Of Twin Falls
It turns out that there's a hot spring oasis for sale south of Twin Falls and it has a huge lodge.
3823 Gary Circle Hansen, ID Mansion
I will never be able to live in a mansion, for a number of reasons, but that doesn't stop me from looking at the various big homes for sale around Southern Idaho.