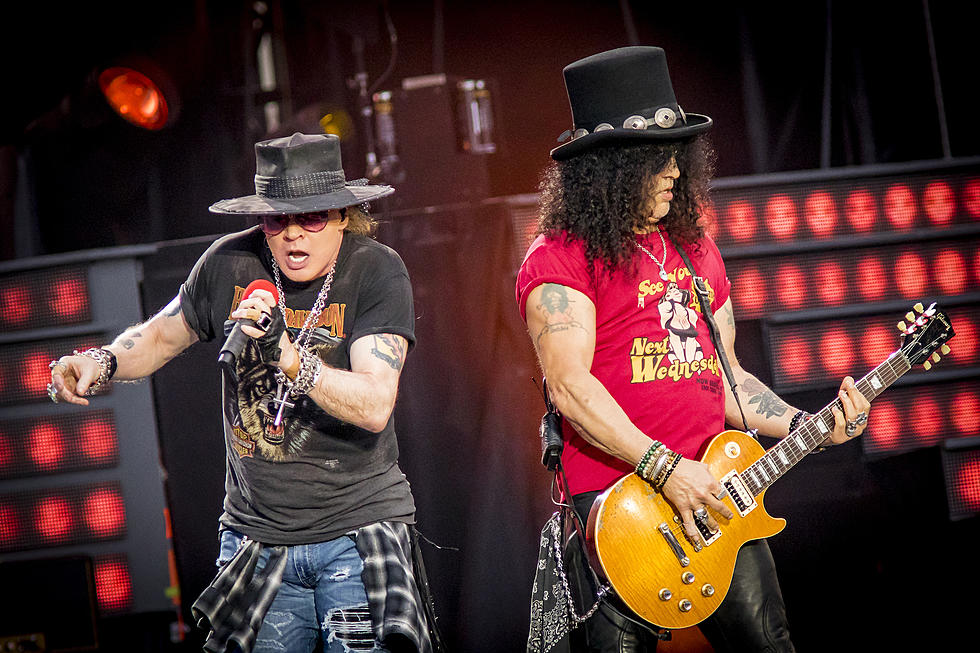 Guns N' Roses End 'Not In This Lifetime' Tour With $584 Million From 5 Million Tickets
Mark Horton, Getty Images
It's a profitable enterprise to be Guns N' Roses in 2019. The band is ending the year — and wrapping its highly-profitable, multi-year "Not in This Lifetime" tour — with $584.2 million grossed from 5,371,891 tickets sold.
That's from the whole shebang. The amounts come from the totals across six continents' worth of concerts on the comeback trek that started back in 2016, as Billboard pointed out on Friday (Nov. 22).
All in all, the run wraps as the No. 3 highest-grossing tour in Billboard's Boxscore history. The numbers in North America alone account for $258.5 million and 2.3 million tickets of that total. (They made a still-impressive $166.1 million in Europe.) On Guns N' Roses "Not in This Lifetime" tour, the band staged 158 shows in the U.S., Canada and Mexico, as well as 31 European gigs, 15 in Asia, 15 in South America, eight dates in Australia and a single show in South Africa.
It certainly paid off. Compared to 2012-14's pre-reunion "Appetite for Democracy" tour, the per-show gross swelled from $617,000 on that trek to a whopping $3.7 million per night during "Not in This Lifetime."
Guns N' Roses: All Songs Ranked