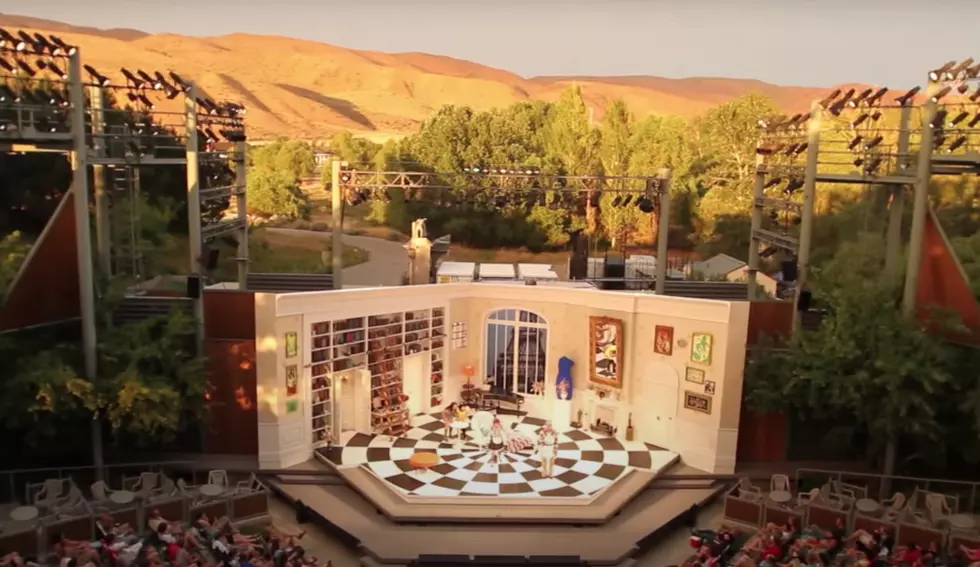 Idaho Shakespeare Festival to 'Pause' Spring Opening
Youtube
Just when we thought things could be opening on time this Spring, we're seeing a few hiccups. The Idaho Shakespeare Festival just make a pretty big 2021 announcement.
This theatrical experience staple in Idaho announced Monday they will 'pause' the opening of the season. This also means a halt on ticket sales for the time being. The new opening date will be in July.
This does come with some disappointment as fans and actors were planning on the May opening.
Clearly, time is our most valuable resource, and we need more of it. Realizing this time deficit, we are pausing our ticket sales in order to ultimately best serve you, our affirming and vital patrons. We are thinking of it as a "positive pause," one filled with our visions of how we will be together again this summer under our beloved starry Idaho skies.
That is on behalf of Charles Fee, Mark Hofflund, & The ISF Staff.
I also loved what Charles said in the video posted. "This is just an intermission." The show will go on this year and with fans in seats. The true question remains on the number of attendance and things like masks. I'm pretty sure you'll be asked to wear a mask without question, but July is still three months away. President Biden has doubled the vaccine dosage and the hope is that everyone is protected by July 4, 2021.
We will stay tuned for all the particulars regarding guidelines around COVID-19. You can expect another video announcement and press release for fans on May 1, 2021. The team at ISF Amphitheater & Reserve will hopefully have finalized information at that time.
The amphitheater also went through some brand new renovations that replaced some grassy areas with stone. Looks amazing.
Upcoming Shows
Much Ado About Nothing
Aint's Misbehavin'
Henry V
The Marvelous Wonderettes
Sleuth
LOOK: Famous Historic Homes in Every State
What Are the Signature Drinks From Every State?