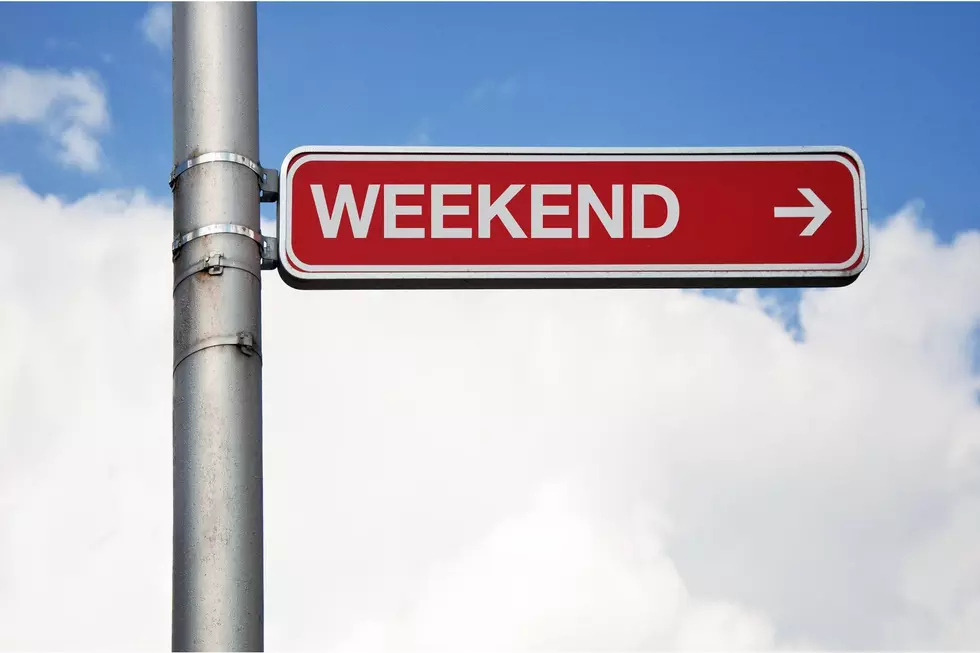 7 Events Taking Place in the Magic Valley this January Weekend
Credit: stevanovicigor
The new year is in full swing now and many of us are enjoying the warmer-than-usual weather for this time of year. It has been a little wet this week, but overall the weather hasn't been too bad. With warmer temperatures than normal for January, it makes getting out of the house easier and makes enjoying the weekend more fun. Instead of staying inside this weekend, get on out and check out some of the events taking place. There is plenty of fun to be had in the Magic Valley, and here are some of the events you can attend this weekend.
Thursday, January 12 through Sunday, January 15 - Indoor RV and Marine Show
If you are looking to get a new RV or boat to start the year off, make sure to head out this weekend to the Twin Falls County Fairgrounds for the Southern Idaho Indoor RV and Marine Show. The show technically began on Wednesday, and will run through the weekend. They will have everything you could want from toy haulers, 5th wheels, bumper pull trailers, and much more. They will be having blowout prices on their 2022 models as well. Make sure to stop by the fairground sometime this weekend and see if you can find your next RV or boat.
Thursday, January 12 - Dungeons and Dragons
For anyone that is a fan of Dungeons and Dragons, but struggles to find people to play with from time to time, your search is over. This Thursday, January 12, there will be Dungeons and Dragons at the Twin Falls Public Library from 5:30 PM until 8:30 PM. Bring your friends, come alone, dress up, and have fun playing some D and D to start your weekend, and perhaps make some new friends in the process. 
Thursday, January 12, and Saturday, January 14 - Newsies Jr
Have you ever wanted to take your family to a musical, but are afraid of how your children would react or which musical to go to? The perfect musical to take your kids to is taking place this weekend in Twin Falls, and tickets are still available. Newsies Jr is a musical about when powerful newspaper publishers raise prices at the newsboys' expense and newsies from across the city strike against the unfair conditions. The show will be taking place at the Orpheum Theater in Twin Falls on Thursday and Saturday, with the show on Thursday being at 7 PM and two shows on Saturday at 2 PM and 7 PM. Tickets begin at $14.50. Click on the link for more details and tickets. 
Thursday, January 12 through Saturday, January 14 - JIVE Winter Showcase
For those looking to stay indoors but be entertained, JIVE is back this year and will be performing this weekend at Roper Auditorium in Twin Falls. JIVE is made up of students from Twin Falls High School, and they will be performing their winter showcase this Thursday through Saturday with shows being at 7 PM each night, and a show at 2 PM on Saturday as well, for a total of four shows in three days. Tickets are $8 per person or $25 for families of seven. If you are unable or unwilling to attend in person, there are options to purchase a virtual ticket and watch the performance from home. JIVE will be performing selections from Aladdin, Frozen 2, Glee, and more this year. For more details, click on the link above. 
Friday, January 13 - Bryon Hildreth Concert
Listening to live music is always a treat, and one of the things that can make it better is eating delicious food while doing so. This Friday, at 2nd South Market, Bryon Hildreth will be performing beginning at 6 PM. If you haven't been on a Friday night to South Market, you are missing out. They have a variety of food, with multiple restaurants to choose from, as well as a courtyard with fire pits, cornhole, and of course live music. Go out for dinner and to hear Bryon Hildreth perform this weekend. 
Saturday, January -14 - CSI Basketball
The CSI Men's Basketball team continues to roll, ranking number one in the media poll this week and number two in the NJCAA poll. They currently are undefeated and look to continue their streak this weekend. The Women's team is no slouch either, as they currently are ranked seventh in the NJCAA poll, with only two losses on the season. Both teams are in action on Saturday against the College of Southern Nevada. The women will tip off at 1 PM and the men will tip off afterward at 3 PM. Tickets are still available and you can click on the links for more information on each team. 
Sunday, January 15 - Cat's Meow Rescue Inc Benefit Fundraiser
Do you enjoy animals? Do you like playing darts? How about putting the two together this weekend and playing in the Cat's Meow Rescue Inc benefit fundraiser at Klover Klub in Twin Falls? The event is on Sunday and begins at noon and is $10 to enter. There will be food, prizes, raffles, a 50/50 pot, and plenty of fun to be had. If you can, bring a bag of dog food or cat food to donate. Show off your dart skills and help animals in need all at the same time this Sunday. 
There is plenty to do this weekend, and no reason you should be sitting at home unless that is what you want to do. Go see a live performance or two, play some darts, support the local basketball teams, browse for a new RV or boat, or perhaps play Dungeons and Dragons this weekend. Whatever you decide to do, have fun, be safe, and enjoy your weekend.
Best Places For Adult Parties In Twin Falls
Parties and games aren't just for kids. Sometimes you want to abandon the kids at home and go have some real fun without them. Here are the best places to do that in Twin Falls.
Tag 'Em Up
Mobile Laser Tag Company Tag 'Em Up