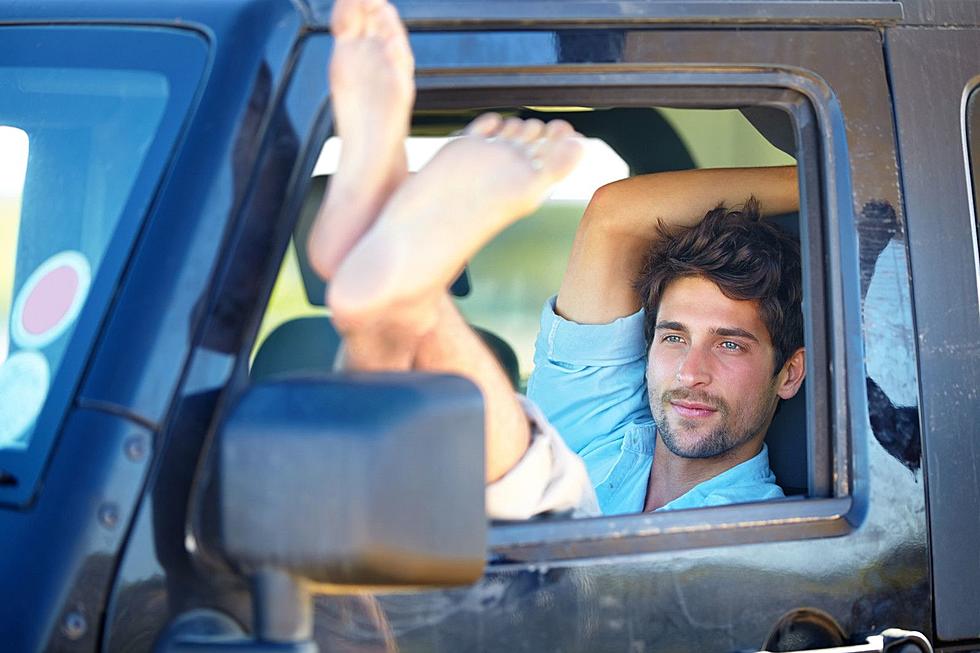 6 Right Ways to Skip Work in the Magic Valley
Credit: PeopleImages
The weather is getting nicer, and as it warms up it makes it tougher to be locked inside at work all day. If you have a desk next to a window, you know it is easy to get caught looking out the window daydreaming, or watching on with envy as others walk and drive by, enjoying the beautiful weather while you are stuck inside. We all want to get out and take advantage of the nice days before they turn into hot ones or back to cold ones. This means that skipping a day of work is in order, but how should you properly spend that day playing hooky? Here are some ideas on how to spend a day skipping work in the Magic Valley.
Fishing in the Magic Valley
If you are going to take a day off work, you might as well escape all the stress, by getting out of town, finding a beautiful quiet spot on a lake or river, and enjoying some fishing. Idaho is home to some of the best fishing in the country and it is hard to find times to go during the week or even the weekend. It is one of the best ways to relax, helps you enjoy the outdoors, and may even lead to some good eating, depending on how your day goes. 
Kayaking in the Magic Valley
With such nice weather currently, why not pull out the kayak, the paddle board, or a canoe if you have one? Hit your favorite spot or a new spot you have never tried and spend a day laying back and relaxing in your kayak, exploring, or getting in a nice workout on the water. Going in the week should lead to fewer people on the water, giving you more peace and quiet away from the office. 
Hunting in the Magic Valley
Similar to fishing, it is hard to find times to hunt and work, so a day or two away from work may best be spent in the woods doing some hunting. Even if you don't tag anything, it will likely still be a day spent in peace, away from phone service, people, work, and enjoying the great outdoors. If you get a tag, it'll only make the day off better, and the meat will make it the day off that keeps on giving. 
Cinema 13 in the Magic Valley
While this won't help you get outside and enjoy the nice weather, it is a great way to let your mind escape reality. Plenty of the big blockbusters are set to hit theaters in the coming weeks and months and by taking a day off work you can catch one or two movies. It is cheaper to go early in the day and there are also fewer people, which means no worries of anyone talking, sitting where you want despite the seating chart, and being able to laugh as loud as you want. If you are going to take a day off, you might as well do something you enjoy. 
Yardwork in the Magic Valley
Depending on how you feel about yard work, doing it on your day off could be enjoyable or productive. After a hard day at work, it is hard to get motivated to get outside and do what needs to be done, and after a week of hard work, you may not want to use your free time working outside on the weekends. By taking the day off, you can work on your yard in the morning before it gets warm, and have a full day to dedicate to it, or if it doesn't take all day, you can enjoy a nap or some other fun activity, knowing you were productive. 
Day Trip to Boise or Salt Lake City
While it may not be as relaxing as some of the other options, there are times many of us need to get to Boise or Salt Lake City to get things that aren't available to us in Twin Falls. Usually, we make these trips on the weekend, and while the driving to the cities isn't bad, there is usually a decent amount of traffic when you get there. By going in the week, you free up your weekend to do as you please, and you deal with less traffic. Take advantage of the day off work and make a day trip to one of the cities to shop, hit up an amusement park or water park, or whatever else you are going for. 
There are days you need to get out of the office, and when you finally do decide to take that day off, it is best spent doing something relaxing, fun, or productive. Instead of lying on the couch and watching tv, take advantage of that day away from work. There are always plenty of options, but these are some of the best ones to do when it comes to enjoying a day off work in the Magic Valley. 
Every Twin Falls House Does These 5 Spring Cleaning Jobs
When spring finally has sprung, there will be a number of spring cleaning items on every Idaho home checklist.
7 Reasons We Need A Deep Freeze This Spring
My ideal outdoor situation is sunny and 75, but I'd be OK if over the next few days we got a really deep freeze and maybe even some snow.