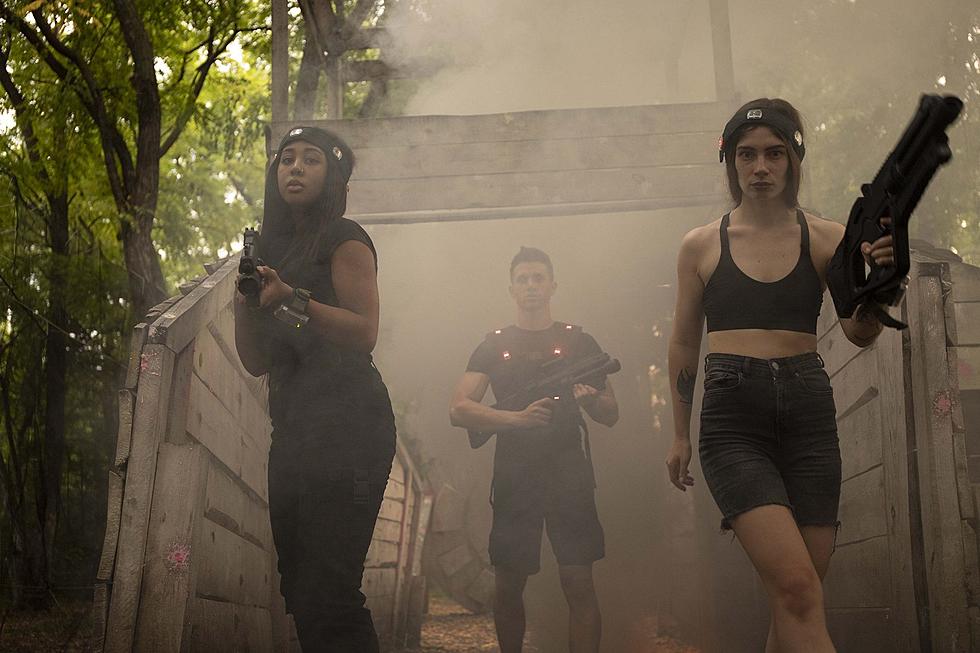 Win Money By Shooting People In Kimberly This Spring
Tag 'Em Up Laser Tag
Have you ever wanted to get paid to shoot people with your friends? Before you get too excited, I am not talking about hurting anyone or shooting them for real. I am talking about laser tag. You could get paid to play laser tag, but only if you and your team are good enough. There is a tournament taking place in Kimberly, and you don't want to miss it.
Tag 'Em Up First Annual Tournament
Tag 'Em Up, the mobile laser tag company in Kimberly, will be holding their first annual laser tag tournament in Kimberly City Park on Saturday, March 19, and Sunday, March 20. It will be made up of ten teams of six, double-elimination style, and each team is guaranteed three 30 minutes rounds.
Entry Fee And Deadline For The Tournament
The entry fee to be in the tournament is $300 per team or $50 per person which includes the three games plus a t-shirt as well. There are cash prizes and other rewards for teams that place in the top 3. The rewards are as follows: 
1st Place Team: $600, trophies and dog tags

2nd Place Team: $300 and dog tags

3rd Place Team: dog tags
The Tournament Format
Sign up quickly cause it is first come first serve. Once ten teams are entered, there will be no more spots. The first six teams to enter will be granted byes and not have to play the early games on Saturday morning. Games will start at 8:00 AM on Saturday, March 19 with the championship game being played sometime around noon on Sunday, March 20. Each team will have one medic, one sniper, with the other four having rifles or rocket launchers. 
For more details, you can check out the Tag 'Em Up website. Get your team together, sign up and see if you can claim the title of "best team in the Magic Valley." It will be a fun time for all involved, hopefully a nice weekend weather-wise, and if you can't win, at least you get to shoot some people with lasers. Don't wait too long as spots will fill up fast and you don't want to be left on the sidelines when you could be firing at fellow neighbors. 
Tag 'Em Up
Mobile Laser Tag Company Tag 'Em Up
Twin Blades Axe Throwing