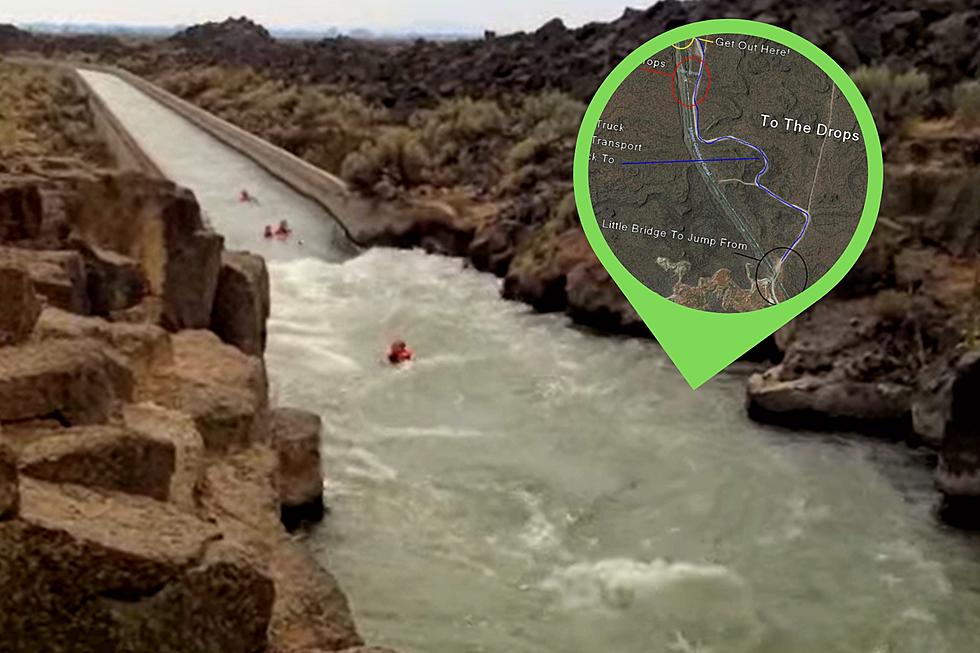 Man Found Dead at the Popular and Dangerous Drops in Shoshone
Credit Canva/YouTube
On Sunday, the Twin Falls County Sheriff's Search and Rescue team was called out to Shoshone to help the Lincoln County Sheriff's Office with a body recovery at the Drops. Air St' Luke's also assisted in the search which continued into Monday.
Twin Falls Search and Rescue Help with Body Recovery at the Drops
The Drops are located in Shoshone, Idaho and the Twin Falls County Sheriff's Search and Rescue posted on social media about the body recovery and the dangers of swimming in the swift waters of the canal at the Little Drops Recreation Area:
The Drops are known as a place for locals to have fun, but that doesn't mean the area is safe. We've written about the Drops and how to get there and received many messages from readers about the dangers of the area and telling people where it is. We recognize that it can be unsafe and that those who do go to the Drops should wear life jackets and familiarize themselves with where to get in and out of the canal. The Drops are part of the Milner Gooding Canal and the area at the end of the Drops, where visitors should get out of the water, is called the Little Drops Recreation Area.
If you do go to the Drops, please make sure you play safe and smart. Don't go alone and always wear a life jacket. This story includes details on how to get there and where to get out safely.
RELATED STORY: The Controversial Drops In Shoshone
Directions To The Drops In Shoshone
The
Drops are in the middle of nowhere
to the northwest of Shoshone. Once you get there, throw on your life jacket and jump in from the bridge. If you are more adventurous, there are a few cliffs to the east of the bridge that you can jump from also.
Check Out Mary Alice Park in Twin Falls, ID
Mary Alice is an easily missed park, hidden in Twin Falls, but it should definitely not be missed if you want to visit the most magical park in town.