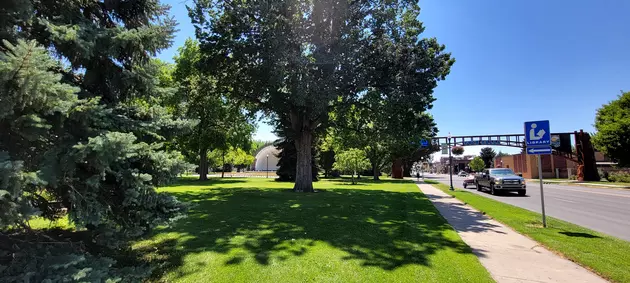 Share A Hot Dog And Get To Know Law Enforcement At Twin Falls Park
Credit N8
National Night Out is tonight, Tuesday, August 2nd, in Downtown Twin Falls at the Twin Falls City Park. This is a great opportunity for you to get to know local law enforcement officers, including the K9s, and share a hot dog with them.
National Night Out At Twin Falls City Park
The event is tonight from 5 pm - 8 pm at Twin Falls City Park. There will be law enforcement officers from all over the area. You can meet those who serve and protect us each and every day, and you can do it without seeing those flashing red lights behind you. There will be equipment you can check out and you can meet with first responders as well.
The Purpose Of The Event
It really is a family-friendly event that is geared at connecting the community with law enforcement and first responders. Most of the time when you see these people, it isn't under great circumstances. Well, today it will be. The community has always been supportive of police and first responders but now is an opportunity to put some humanity behind the badge. Families are encouraged to come so children can participate in all the cool stuff and get more comfortable around law enforcement.
Some Cool Demonstrations
The bomb team and the K9 units will be doing demonstrations starting at 6 pm at the park. I know a lot of people can't get out there right at 5 pm, but by 6 pm you are going to want to see these demonstrations.
I think it is important for people to see the humanity behind the badge. Make people understand that these men and women just want to get home to their families at the end of the night and they are human too. You may not see them on your best days, but at least they are around to help as much as they can.
LOOK: Here are 25 ways you could start saving money today
These money-saving tips—from finding discounts to simple changes to your daily habits—can come in handy whether you have a specific savings goal, want to stash away cash for retirement, or just want to pinch pennies. It's never too late to be more financially savvy. Read on to learn more about how you can start saving now. [
From:
25 ways you could be saving money today
]
LOOK: The most popular biblical baby names