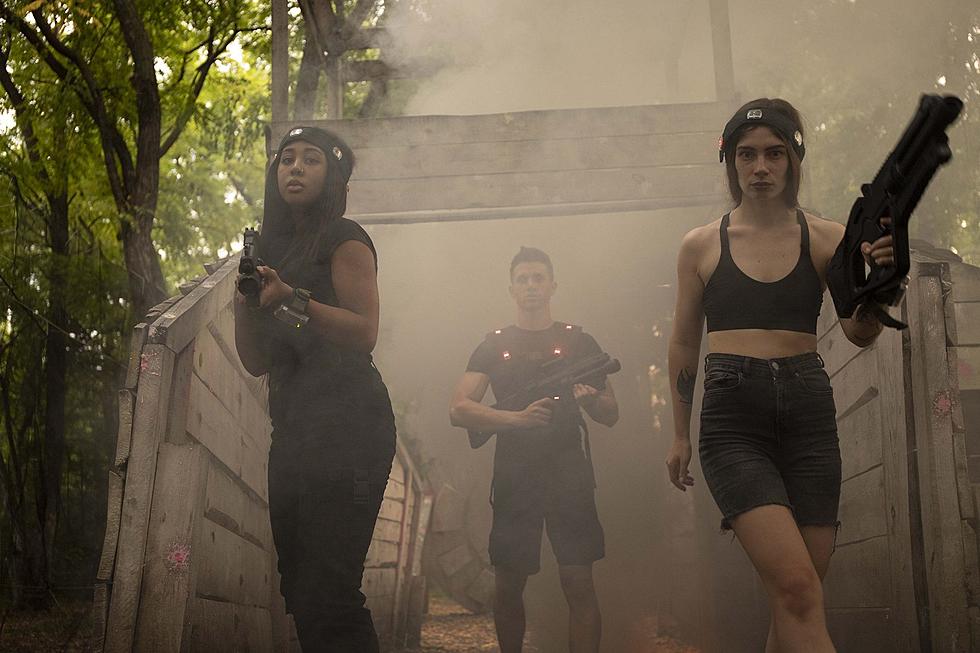 Play Laser Tag For Free With New Company in Kimberly this Weekend
Tag 'Em Up Laser Tag
Have you ever wanted to shoot your child, neighbor, coworker, or maybe your spouse? Before you answer too quickly, I am not talking about what you think. I am of course talking about laser tag.
Tag 'Em Up
Mobile Laser Tag Company Tag 'Em Up
New Laser Tag Company Opening In Twin Falls Area
Tag 'Em Up is a new mobile laser tag company that is having its grand opening this Saturday, December 4 in Kimberly at Kimberly Park city park. The games start at 11 am and are free to anyone that wants to come. Matches will be 10-minute rounds and teams can be as big as 6 vs 6.
Tag 'Em Up Welcomes All Ages
There are multiple types of games and all ages are welcomed. Don't worry about being the old person or your children being too young. There are games such as capture the flag, most kills in 10 minutes, last man standing, and even a kids mode.
Playing Tag 'Em Up and Pricing
If you are not able to make the event on Saturday but are interested in how a mobile laser tag company works, you can visit their site. It is a great idea for parties, company building, or just a fun time with friends and family. This is not your normal laser tag though as being mobile gives them an advantage. You will never play the same course twice. 
They also have grenades, bunkers, different types of guns, and more. They plan to hold tournaments as well, so make sure to get a team together and be ready to compete soon. 
Head out this Saturday, grab someone you want to shoot or have as a teammate, and head to Kimberly for a fun afternoon. There will be hot chocolate as well as heaters if the temperatures do not cooperate. Enjoy shooting your friends, kids, neighbors, or spouses, it should be a blast for all. 
Check Out Mary Alice Park in Twin Falls, ID
Mary Alice is an easily missed park, hidden in Twin Falls, but it should definitely not be missed if you want to visit the most magical park in town.
Straw Bale Maze at Tubb's Berry Farm
The straw bale maze is shaped like a bee and is filled with dead ends and fun activities. As you wander through the maze you can find hidden hole punches with special shapes to earn a free popcorn...if you are able to make it out.