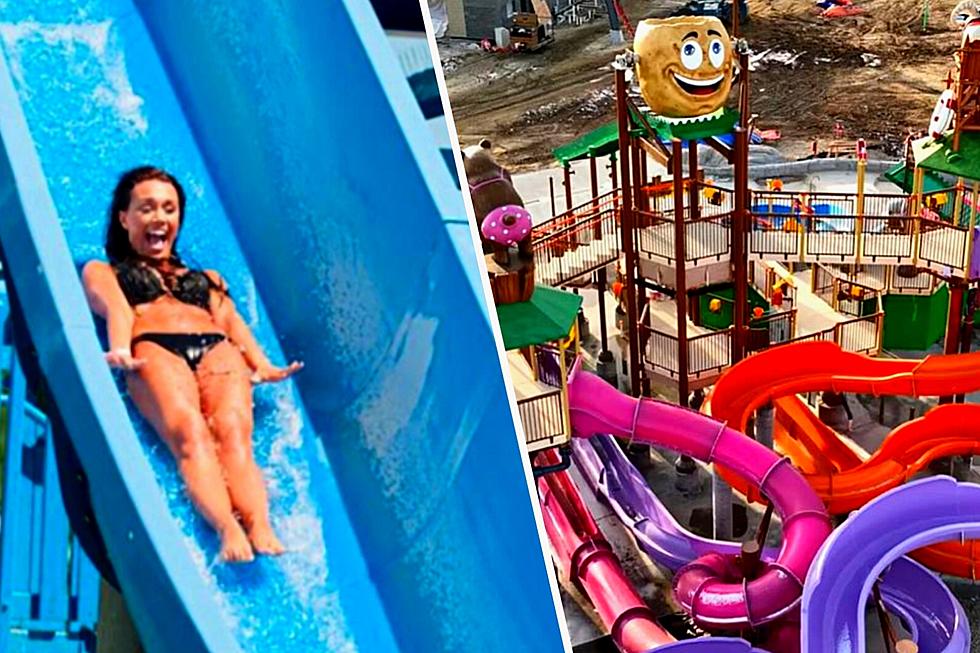 Get Ready: Roaring Springs Should Finally Open This Weekend In Idaho
Credit Roaring Springs/Canva
If you run an outdoor waterpark, you are pretty much at the mercy of Mother Nature when it comes to opening your gates to the public. Last week, nature had other plans, and Roaring Springs in Idaho had to change theirs. The weather looks much better this weekend, and the waterpark has announced their updated plans for opening in 2023. Plus, keep reading to see the updates on the new construction at Roaring Springs, Camp IdaH2O.
Roaring Springs Changes Opening Date And The New Construction Looks Awesome
Roaring Springs is really great about updating the public on their plans on the park's Facebook page. In their latest announcement, on Thursday morning, they were optimistic that Mother Nature was sending good vibes and, as is the case in Idaho with the unpredictable weather, barring any craziness they would be open this Saturday and Sunday from 11 in the morning until 7 at night each day.
The forecast for the Boise area this weekend does look amazing. The high will hit around 77 on Saturday and 76 on Sunday with mostly sunny skies both days. If you need warmer temps than that, the forecast for next weekend has highs in the 90s for Roaring Springs. The waterpark will be open on weekends until Memorial Day before opening on weekdays starting the 31st of May. May 31st is also going to be a huge day for the park because that is when the new Camp IdaH20 will be opening.
Roaring Springs Phase 1 Construction Looks Awesome
The current phase of construction at Roaring Springs includes Camp IdaH20, Critter Crossing, Class 5 Canyon, and a new restaurant. Check out pictures of the plans below and look at how cool Camp IdaH20, which is heated to 90 degrees, looks on a cool morning.
New Construction At Roaring Springs
The new construction at Roaring Springs will come in 7 phases, with the first phase to be finished in 2023. The new phases will add more waterslides, water attractions, food options, parking, and cabanas.
RELATED STORY: Every Roaring Springs Ride Ranked
Best Rides At Roaring Springs