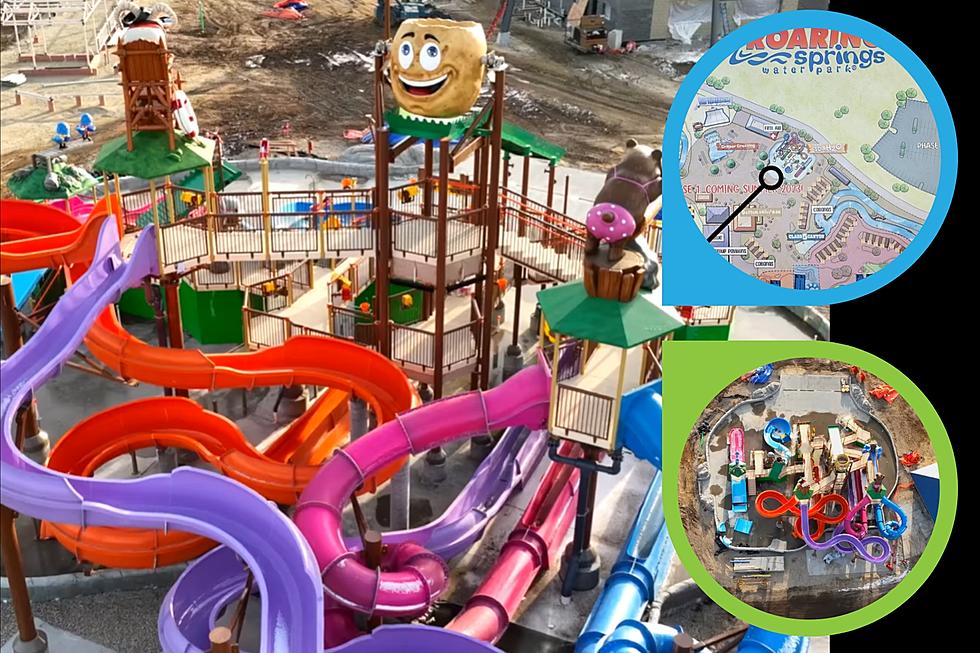 Roaring Springs Makes Huge Announcement With Opening Date For New Additions
Credit Roaring Springs/Canva
Sure, there's snow on the ground and it isn't even warm enough for shorts, but that isn't stopping Roaring Springs from making big announcements for summer.
Roaring Springs Announces Opening Date And Video Of New Park Expansion
It's hard to believe that Roaring Spring will be opening soon, but they just announced that the opening day for the park in 2023 will be May 6th. Weather permitting, the water park will be open on weekends in May from 11 am to 7 pm. The new expansion opens May 31st and then they'll be open all days starting in June.
Check out this video of the new park expansion called phase 1 which includes Camp Idah2o, Critter Crossing, Class 5 Canyon, and a new restaurant. Additional parking and cabanas will also be part of the current phase of construction.
Additional New Construction Phases Planned For Roaring Springs
Roaring Springs announced last year that they would be adding new water features and restaurants over the next 10-15 years. The construction will happen in 7 phases which you can see in the gallery below.
New Construction At Roaring Springs
The new construction at Roaring Springs will come in 7 phases, with the first phase to be finished in 2023. The new phases will add more waterslides, water attractions, food options, parking, and cabanas.
Phase 1, which opens this year, seems aimed at giving younger people a place to play. Phases 2-5 will bring in new waterslides for the adrenaline junkies. The much-needed additional parking focus will be included in phase 6.
RELATED STORY: New Roller Coaster Coming To Lagoon
Construction Progress on New Lagoon Roller Coaster
The newest roller coaster at Lagoon has been under construction since 2018 and because of the delays, fans have had years to speculate. Check out the current status of the ride.
Best Rides At Roaring Springs