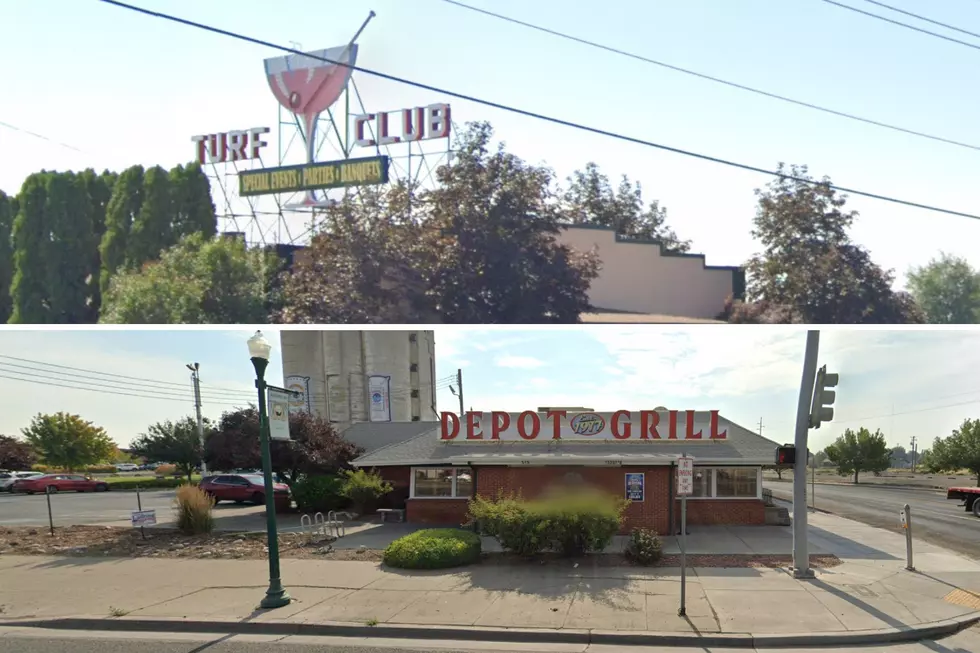 2 Iconic Twin Falls Restaurants Sold and Big Changes are Coming
Credit Google Streetview
Twin Falls is a city loaded with restaurant options, but few are as iconic and rich in history as the Turf Club and The Depot Grill. But times are changing, and the restaurants are in the process of being sold. Many things will remain the same as they have been for decades but we can also expect big changes from the new owners.
2 Historic Twin Falls Restaurants Being Sold and Big Changes Expected
The website for the Turf Club already has a clean and sleek look now with a short message stating 'Coming Soon.' with a get on the list link. The about section of their site talks about the history of the Turf Club and the plans the new owners have for the 'new' Turf Club. Robert and Mariann Griffith, who founded Homestyle Direct, are the new owners and they plan to breathe new life into the business while preserving the landmark. Residents can expect new menus and a new look after the renovation is finished this spring.
Changes are also coming to the Depot Grill in Twin Falls as it is also a Soran-owned property. But, despite rumors running around online, there are no plans to close the Depot Grill. The new owners have already been running the restaurant for a few weeks as both parties wait for the sale to become official.
The World Famous Depot Grill  In Twin Falls
The Depot Grill has been around for more than a century and is a recognizable and staple landmark on the corner of Shoshone Street near the railroad tracks. The restaurant is famous for delicious comfort food and the Train Wreck Challenge which has brought in food critics and YouTube stars looking to defeat the hearty challenge. There isn't any information currently on the Depot Grill website about the sale or any changes that might be coming.
Five Twin Falls Restaurants That Need To Make a Comeback
We asked you to help us make a list of Twin Falls restaurants that are no longer in business that you'd love to see reopen. Here's what you came up with.
50 Most Popular Chain Restaurants in America
YouGov investigated the most popular dining brands in the country, and Stacker compiled the list to give readers context on the findings. Read on to look through America's vast and divergent variety of restaurants—maybe you'll even find a favorite or two.