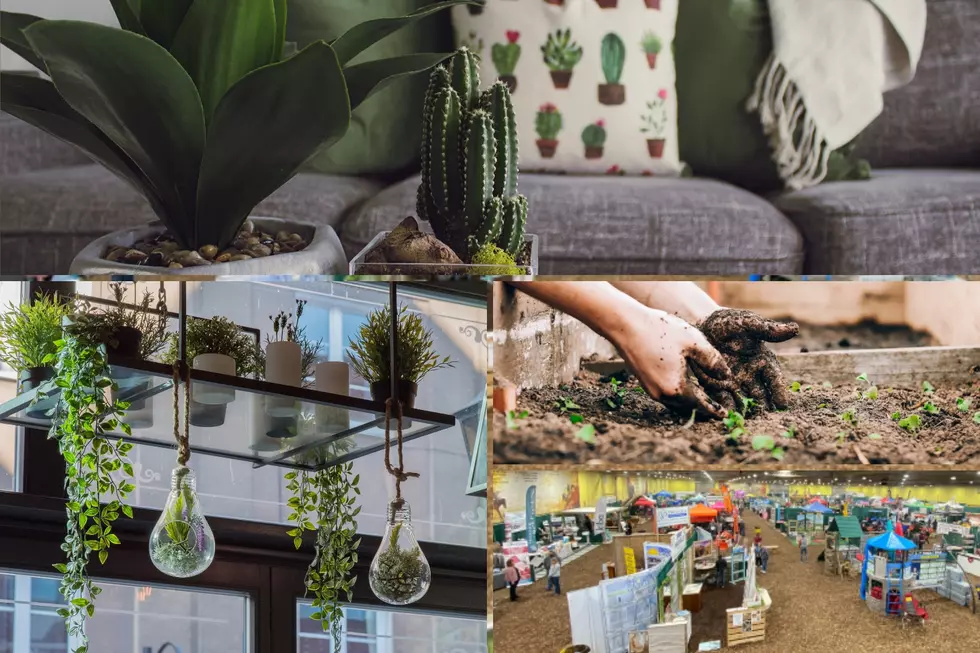 Don't Miss the 2023 Southern Idaho Home and Garden Show
Photo by DESIGNECOLOGIST/Eduardo Casajús Gorostiaga/Sandie Clarke on Unsplash and CANVA Template
Not only is the Southern Idaho Home and Garden Show the biggest show of its kind in the area, but it's also the best place to go for ideas on how to improve your home and find someone to do the work for you. Keep scrolling to enter to win a set of beautiful planter boxes and flowers.
Home and Garden Show For DIY and For Pay Someone To Do
Every year I walk through the rows of businesses at the CSI Expo Center during the Southern Idaho Home and Garden Show and I find something new that I want or need. One year literally saved my house as we were dealing with a roof leak that 2 roofing companies attempted to fix and failed. There was a roofing business at the show who told us about rubber membrane roofing for a home with an odd pitch like ours - and it worked. It was also thousands of dollars less than rebuilding the whole roof.
Other less-essential ideas can be found at the show too. I was renovating my kitchen during a show and saw a booth that had hidden LED lights in the glass tiles of a kitchen backsplash, so I did that in my home. You can check out a gallery of that project below, but first, let's get to the details for the show this year.
2023 Southern Idaho Home and Garden Show
This year the Southern Idaho Home and Garden Show will take place from February 10 to 12 at the CSI Expo Center. Friday and Saturday the show will be open from 10 am to 7 pm and Sunday the show runs from 10 am to 3 pm (so you can go to the show and get home in time for the Superbowl). Admission is $5 for ages over 12 and free for those under 12.
Enter To Win: Outdoor Planter Boxes And Flowers From Kimberly Nurseries
What to Expect at the 2023 Southern Idaho Home and Garden Show
Here are a few of the businesses you'll find at the show:
LED Lit Backsplash
Idaho Church Turned Into A Home
The exterior of this building still screams that it is a church - but inside there is a lot of work that needs to be done. Maybe that's a metaphor for people who go to church too.