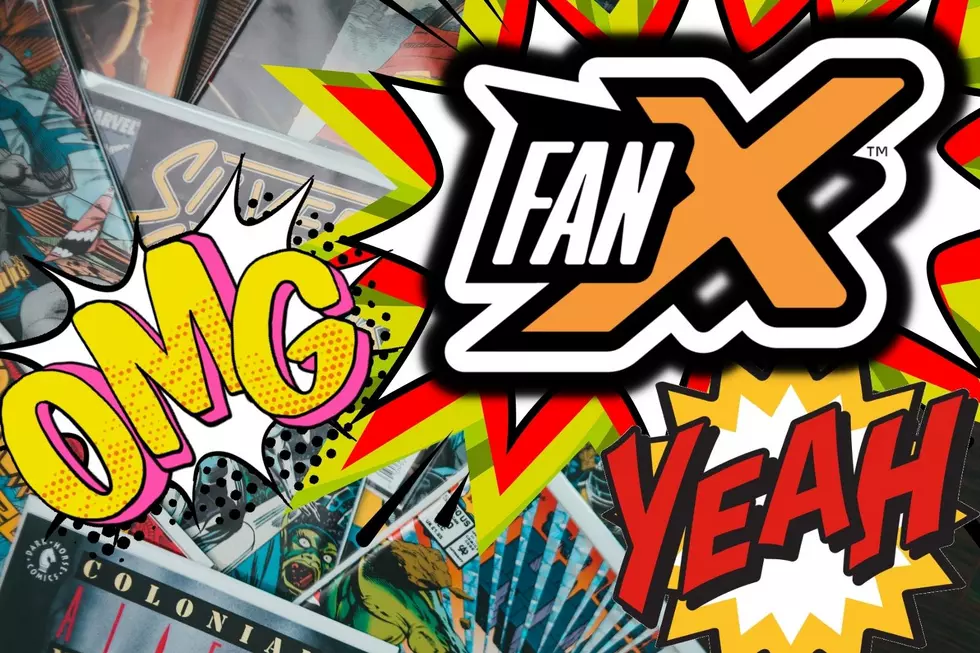 SLC FanX South of Twin Falls is Going to be Huge This Year
Credit Canva/FanX
Halloween is just around the corner, probably waiting for us to come around so it can jump out and scare us, but you can get dressed up in your favorite costume early at the upcoming FanX Comic Convention.
Salt Lake City FanX is Going to be Huge This Year
FanX Salt Lake Comic Convention 2022 is only a few days away, September 22-24 at the Salt Palace in downtown Salt Lake City. Scrolling through their Facebook page you can tell that this year the event is going to be massive. Special guests this year include cast members from Stranger Things, Cobra Kai stars, my favorite tech sidekick from the Arrowverse, incredible voice actors, musicians, TV and movie stars, and Corey 'Freaking' Feldman.
FanX SLC Events Guests and Photo Ops
Since FanX is a comic convention, there will be tons to do around the convention center but you can also purchase extra experiences like photo ops and special discussion panels. Photo ops can be purchased in advance on the FanX website and include individual pictures or group pictures.
Celebrities offering individual pictures are William Zabka from Cobra Kai, Camren Bicondova from Gotham, Gaten Matarazzo from Stranger Things, Charlie Hunnam, Corey Feldman, Kevin Smith, Stephen Amell from Arrow, William Shatner, and many more. Individual photo prices range between $40 and $130.
Group pictures are available with casts of Clerks, Cobra Kai, Star Trek, Psych, Arrow, and more. Prices range from $100 to $430 depending on the group.
What Should You Wear To Comic Con
Costumes are encouraged at comic conventions. Some costumes are elaborate and others are simple, but there are rules to what constitutes a costume. At FanX, paint or pasties are prohibited, and 'no costume' does not give you a free pass to go naked. Other costume suggestions and rules can be found on the FanX website.
Look At the Amazing Costumes You Missed at Boise's 2022 Gem State Comic Con
The second annual Gem State Comic Con took place at Expo Idaho on Saturday, April 9.
The Worst Movie Adaptations of Great Comic Books
These comic-book movies aren't just bad. They all took classic comic book stories and turned them into junk.