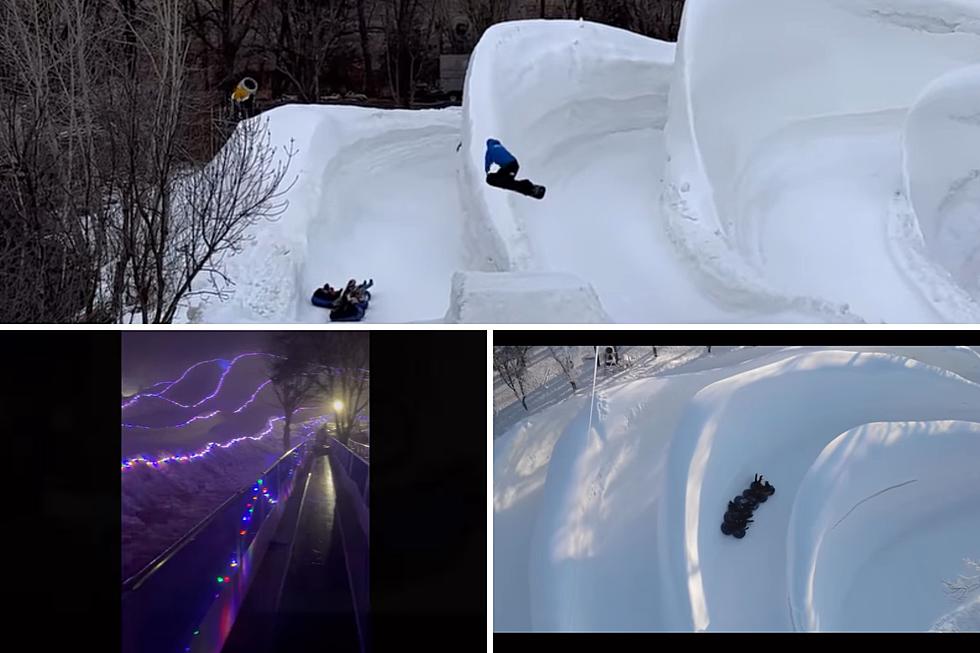 Watch: Epic Tubing Hills In Idaho Just 140 Miles North Of Twin Falls
Credit Gateway Parks Reels
Whether Mother Nature agrees and no matter what the groundhog said in February, it is spring in Idaho. But, since the seasons and the temperatures don't always match you can still get in a weekend of snow fun in Idaho at Soldier Mountain. And if you have never been to Gateway Parks in Eagle for snow tubing, keep reading to see why you should check it out.
Bucket List Tubing Hills In Idaho Are Just 2 Hours From Twin Falls
I've never been to Eagle, ID but I just saw this video posted to an Idaho Facebook group showing the insanely awesome and incredibly fun-looking tubing hills at Gateway Parks. The location is a few miles northwest of Boise and only about 2 hours from Twin Falls. From the videos, it looks like they have 4 runs that you can tube down, and in one of them, there's even a person on a snowboard that goes down with the tubes.
Sadly, the tubing hill is now closed for the season, but you should definitely put it on your bucket list for next year.
When Gateway Parks was open for tubing, ticket prices were $20 with kids under 2 riding for free. Reservations were required online, so be prepared for that if you plan to check it out when they reopen next winter.
RELATED STORY: Twilight Tubing at Magic Mountain is Awesome
There are other great winter places to check out next year that should be on your bucket list. Twilight Tubing at Magic Mountain in the South Hills is a great family activity and a trip to the Labelle Lake Ice Palace will never disappoint. You can see what both those attractions look like in the galleries below.
Twilight Tubing At Magic Mountain Ski Resort
Twilight Tubing is so popular that you need to reserve your time in advance to guarantee your place on the hill.
The LaBelle Lake Ice Palace