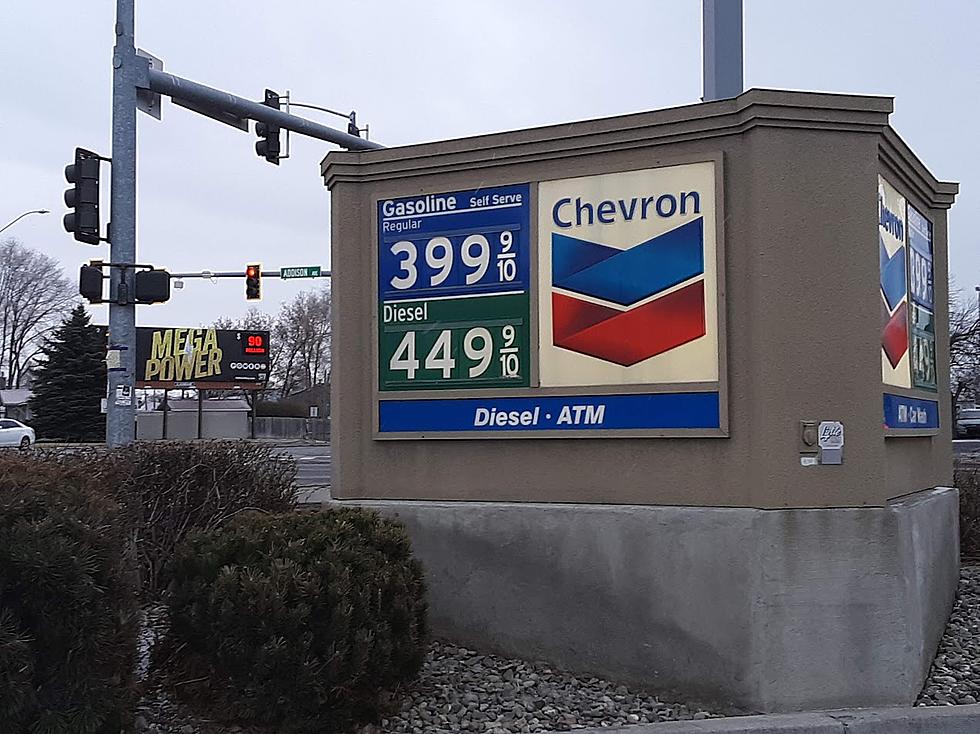 Idaho Isn't Alone When it Comes to the Fuel Crisis
Picture by Bill Colley.
As you can see from above, as of Sunday morning, there were still some places in Twin Falls where gas was under four dollars a gallon.  Not by much in some instances.  Some additional friends and relatives from around the country continue sending me pictures of their hometown pumps.  It's really not a pretty picture anywhere.
This is a crisis.  No other explanation.  Even Elon Musk believes the United States government needs to drop its green veneer and temporarily give traditional fuels one last hurrah.  In other words, drill, baby, drill!
If we don't get a handle on this soon, and on the cost of food and fertilizer, something unheard of in American history is going to happen.  People are going to starve.
For the sake of comparison, below are some prices for fuel from some other parts of the country.  Unlike the pandemic, I think this time you can actually say, we're all in this together.
Baltimore, Maryland
This is near the stadiums.  To make matters worse, the Orioles season has been delayed (although, the way they usually play, it may be a comfort for fans).
North Syracuse, New York
You can see the I Did That sticker featuring Joe Biden has been scraped away.  A few times.
Daytona Beach, Florida
Near the grand old speedway and a reminder, driving is expensive.
Auburn, New York
I once was related to the Byrne family by marriage.  Nice people.  Expensive gas!
Cuba, New York
My sister sent this along.  There aren't many gas pumps in her hometown.  I believe this is currently the cheapest.
At Least They've Had Some Sunshine
Another Set of Prices Near Joe Biden's Beach House
Lewes, Delaware.  About 3 miles from Joe's Bunker.
LOOK: Biggest underdog victories in March Madness
Every spring, legions of sports fans turn their attention to college basketball when
March Madness
takes the national spotlight. Using aggregated Associated Press data, BestOdds has come up with 10 of the biggest—and most unlikely—underdog wins in March Madness history.