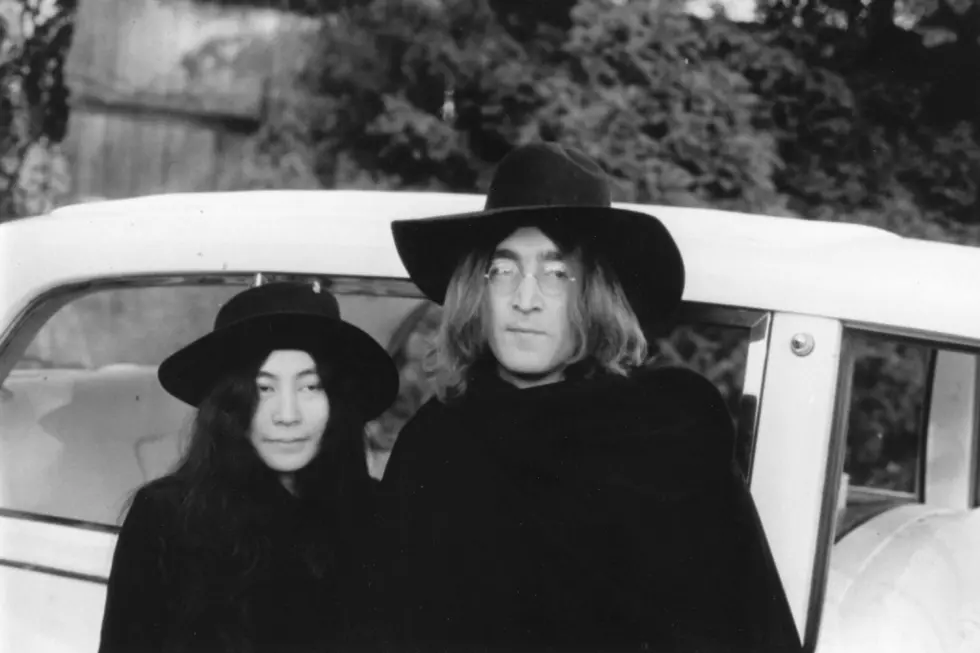 When John Lennon Learned He Was a Bad Driver, the Hard Way
Keystone, Getty Images
John Lennon was a brilliant songwriter, but not much of a driver: He didn't get his license until he was 24, and ended his time behind the wheel with a scary mishap that ended with a trip to the hospital for himself, his son Julian, Yoko Ono and her daughter Kyoko.
The incident occurred on July 1, 1969, while Lennon and Ono were vacationing in the Scottish Highlands. Although he'd reportedly spent very little time driving since getting his license in early 1965, Lennon felt confident enough to try and navigate the region's narrow roads in his Austin Maxi hatchback – at least until he lost control of the vehicle and wound up in a ditch.
No one was seriously hurt, but the quartet didn't escape injury. They were taken to Lawson Memorial Hospital in Golspie, where Julian was treated for shock; Lennon, Ono, and Kyoko all received stitches to repair facial lacerations. Ono, who was pregnant at the time, also sustained back injuries.
Lennon's ex-wife Cynthia, who wasn't told Julian would be traveling to Scotland, was understandably concerned for Julian's welfare and annoyed that he'd been sent 50 miles away to stay with John's aunt after being treated; she traveled to the hospital to try and get an explanation out of John, but was reportedly turned away by Lennon, who refused to see her.
He was in a better mood with reporters, quipping "If you're going to have a car crash, try to arrange for it to happen in the Highlands," and found time to dash off a cheeky postcard to Beatles publicist Derek Taylor, which he signed as "Jack McCripple" and claimed he was being "held prisner" in "Scotcland," pleading, "need som mony to git out ... a few hundred will do."
Lennon gave up driving after the accident, hiring a chauffeur to take him wherever he needed to go. He also reportedly had the car's carcass mounted on a pillar at his English estate.
Interestingly, the 1969 crash wasn't his first brush with danger on Scottish roads; Ken McNab, author of The Beatles in Scotland, pointed out that the Beatles had an accident during their first tour in 1960, when they were backing up singer Johnny Gentle as the Silver Beetles. As McNab put it, "John Lennon began the '60s with a car crash in Scotland and managed to end the decade with another car crash in Scotland."
 
 
Beatles Solo Albums Ranked
See the John Lennon in Rock's Craziest Conspiracy Theories