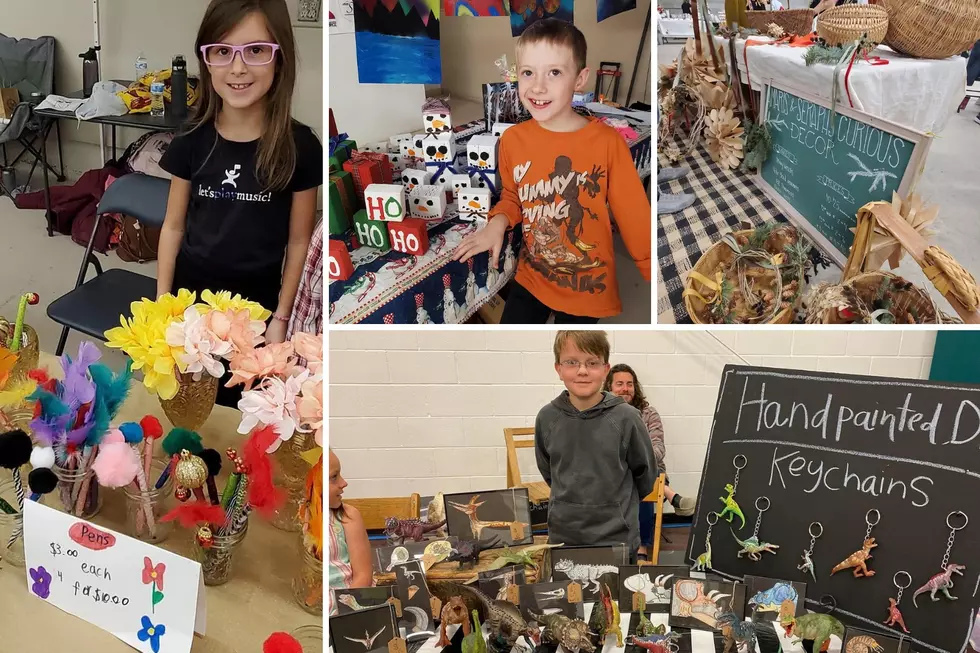 Support Our Future As The Magic Valley Kid Market Returns This Weekend
Credit Magic Valley Kid Market/Canva
If you believe that the children are our future, then this weekend you have the opportunity to support, encourage, and help finance the business-minded youth of Southern Idaho. The Magic Valley Kid Market is returning to the Filer Fairgrounds.
The Magic Valley Kid Market At Fairgrounds This Weekend
The Magic Valley Kid Market is an amazing event organized to help young kids in Southern Idaho who make homemade items and want to sell them. There have been three other events this year in Burley, Jerome, and Twin Falls. The market this weekend in Filer will be the final one of the year and a great opportunity to help the kids and find some early Christmas gifts.
The Magic Valley Kid Market will be November 12th at the Filer Fairgrounds from 10 am to 2 pm and admission is free, but do bring your wallet so you can buy items from the kids. There will be more than 60 booths run by the kids this year.
What is The Magic Valley Kid Market
The Magic Valley Kid Market is open to kids aged 5 to 16. These children can rent a booth at the event and place their items for sale to the public. Everyone in the community is invited to attend and support these young entrepreneurs. There's no saying for sure what the kids will be selling because every child has their own creativity and ideas but items in the past have included candy, 3-D printed items, resin creations, jewelry, hand-painted picture frames and decorations, crochet hats, and slime.
How To Get A Booth At The Magic Valley Kids Market
Usually, the booth spaces sell out quickly. But if you have a child who wants to participate this weekend, the Magic Valley Kid Market website says there are still a few spaces available.
New Gallery Of The Twin Falls Silo House
You can see in this gallery why the Silo House won all the categories in the 2022 Parade of Homes.
New Construction At Roaring Springs
The new construction at Roaring Springs will come in 7 phases, with the first phase to be finished in 2023. The new phases will add more waterslides, water attractions, food options, parking, and cabanas.