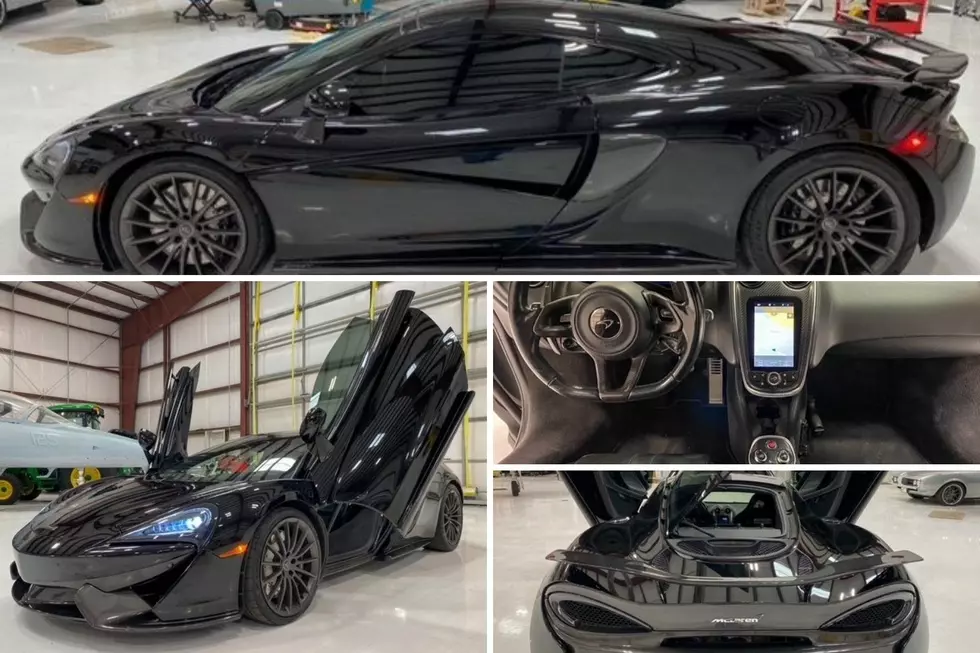 This Might be the Highest Priced Car Ever on Twin Falls Facebook Marketplace
Credit Noah Madsen on Facebook Marketplace
There are a lot of ways that you can spend your money in the Magic Valley. As a father, the majority of mine goes to feeding my many children and making sure they have a house to live in. Maybe one day I'll have extra cash and can think about buying something unnecessary and ridiculously expensive, like this most expensive car ever listed on the Twin Falls Facebook Marketplace.
This Might be the Highest Priced Car Ever Listed on Facebook Marketplace
The car is a beautiful black 2017 McLaren 570GT with only 21,600 miles on it and a completely unmodded engine. The listing, by Noah Madsen, says the paint is scratch free and the interior is flawless. When the McLaren 570GT came out in 2017 it had a base price of $201,450. The McLaren posted on Facebook has factory mods to the tune of $21,000 making it a $222k car new from the dealership. In perfect condition, with a stock engine like this one, the car puts out 562 horsepower from the 3.8 liter twin-turbo V-8 engine.
Truthfully, the car is awesome, but I'd be interested in a test drive of the Albatros jet in the pictures. Check it out in the pictures below.
2017 McLaren 570GT For Sale on Facebook
The car is a beautiful, black on black, 2017 McLaren 570GT with only 21,600 miles on it and a completely unmodded engine.
This Might be the Most Expensive Car You'll Ever See on Facebook Marketplace
The McLaren is a beautiful car, and I have to admit that I was skeptical this was a legit posting. So I did a Google lens search with pictures of the car and they are original to the post. If you're interested and have $175,000 to spend on a car, you can check out the full post and contact Noah on Facebook Marketplace.
8 Classic Cars For Sale In The Magic Valley On Marketplace
The Magic Valley is home to a massive collection of classic cars. Some of these classics are currently for sale - and while some are in cherry condition and ready to roll others are in need of TLC...and parts. Whether you want to see a project car or a car ready for shows, check out this gallery.
If Idaho Cities Were Cars, What Would They Be?
We absolutely love it when the internet shines a little light on Idaho. Many people, it seems, can tend to forget that we exist and when we are acknowledged, it seems that there is always an entertaining insight into just WHAT exactly the outsiders think of the place we call home.
A video that is posted up on TikTok has been viewed by hundreds of thousands of users and we have to admit--this feels pretty spot on.