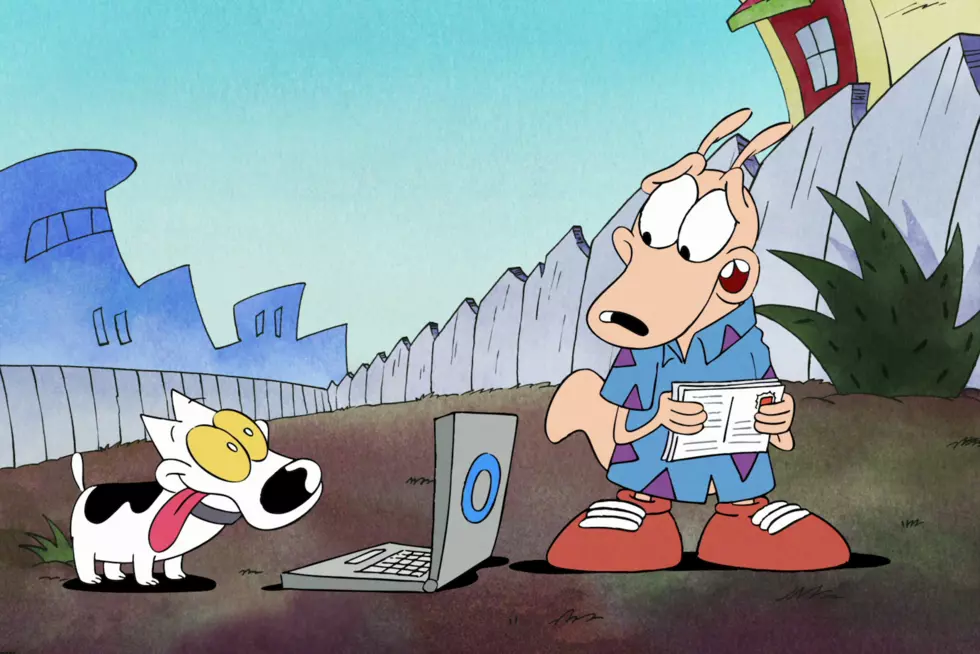 There's a New 'Rocko's Modern Life' Episode For the First Time in 23 Years
Netflix
You might have heard about this recently, but here is a gentle nudge to let you know it is officially available for streaming right this very moment: For the first time in 23 years, there is a new episode — technically a 45-minute long special — of Rocko's Modern Life.
The surreal cartoon was a staple of '90s Nickelodeon programming, with 52 episodes produced over four seasons through the middle of the decade. Although the show ended in 1996, it remained a cult favorite, and many of the key creators of the show went on to produce a little show called SpongeBob SquarePants. Now Netflix has a very special episode called Rocko's Modern Life: Static Cling co-written and directed by original Rocko creator Joe Murray. (The special was originally produced by Nickelodeon but never aired; they sold the rights to Netflix earlier this year.)
Here's Static Cling's official synopsis:
After being in space for around 20 years, Rocko and his friends attempt to conform to an even more modern life in O-Town, where coffee shops are on every corner, food trucks offer multi-layered tacos, touch-screen O-Phones are being upgraded on a near-constant basis, an instant-print kiosk has replaced Rocko's old job at Kind-of-a-Lot-O-Comics, and radioactive energy drinks turn their consumers into mutants.
Sound good? Yeah it does. And you can watch it right now on Netflix. Just click that link and prepare to return to your childhood for 45 minutes.
Gallery — The Best Children's Shows of All Time: