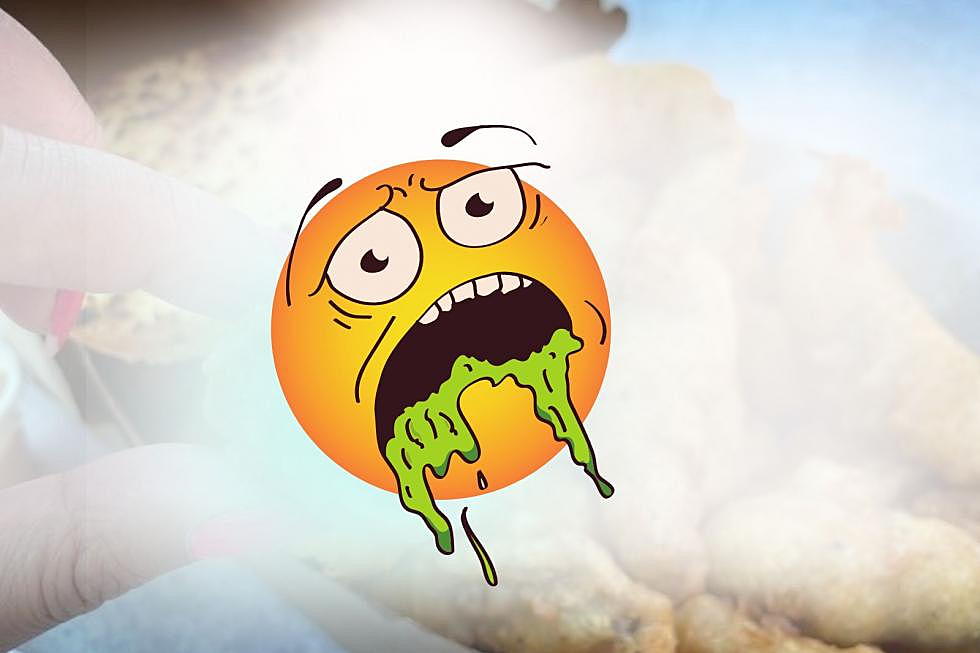 One of Idaho's Favorite Foods Made My Mouth Cry
Photo by // Yelp Reviewer Christina B. [enhanced by Canva]
It's an Idaho Thing
Sorry, friends. I know finger steaks are totally an Idaho thing, but they're definitely not my thing. After eight years of Idaho living, I finally tried one of the Gem State's most celebrated dishes. I'll probably be raked across the barbeque coals for what I'm about to share, but I'm cool with that.
The Idaho Beef Council, known as the "Home of the Idaho Finger Steak," describes the fried delicacy with the literary passion of a Harlequin romance novel.
For those who have never tasted Idaho Finger Steaks, these are crunchy, breaded or batter-fried strips of whole beef served with a tangy sauce. If this conjures up images of chopped/formed steak fingers for kids, the Idaho version goes way beyond that. Here, finger steaks start with slices from a whole cut of tasty beef, seasoned, breaded/battered and then deep-fried. The dish has a long history in Idaho.

 
Um, No
Dear Idaho Beef Council, um, no. Be honest. Did you drink the Kool-Aid before you scarfed down your first plate of finger steaks? Because your verbose description of the finger steak flavor profile is nothing like what happened to my mouth.
It's been said you just can't help who you fall for. In the case of finger steaks, one state's food porn turned out to be this citizen's oral trauma. It's been two days since my tongue danced with the belle of Idaho's county fairs, and I'm still not okay.
Hate me all you want, but the bland, semi-spongey, androgynous fried meat stick just didn't do it for me, friends. Could I have had a bad batch? Maybe. Would I give 'em another go? Hell-to-the-no-no, Idaho.
Finger Steaks Are Here to Stay
Listen, I understand that my opinion is the exception, not the rule. Despite my stomach's aversion to them, finger steaks are here to stay. There are tens, if not hundreds of thousands of Idahoans who adore the steaks we call finger. If you're one of them, check out our list of Idaho's best finger steaks below.
Your Guide to the Best Finger Steaks in Idaho
Football season is here and finger steaks are the ultimate gameday meal. Here's where you can find the best...
Idaho Has The Best Loaded Fries In The Country
Forget the "best in Idaho"... are these the best "loaded fries" in the COUNTRY?
5 Reasons We Want Whataburger Over In-N-Out In Boise
With all the talk of In-N-Out coming to the Treasure Valley, we share the five reasons we want Whataburger over the California-based chain.