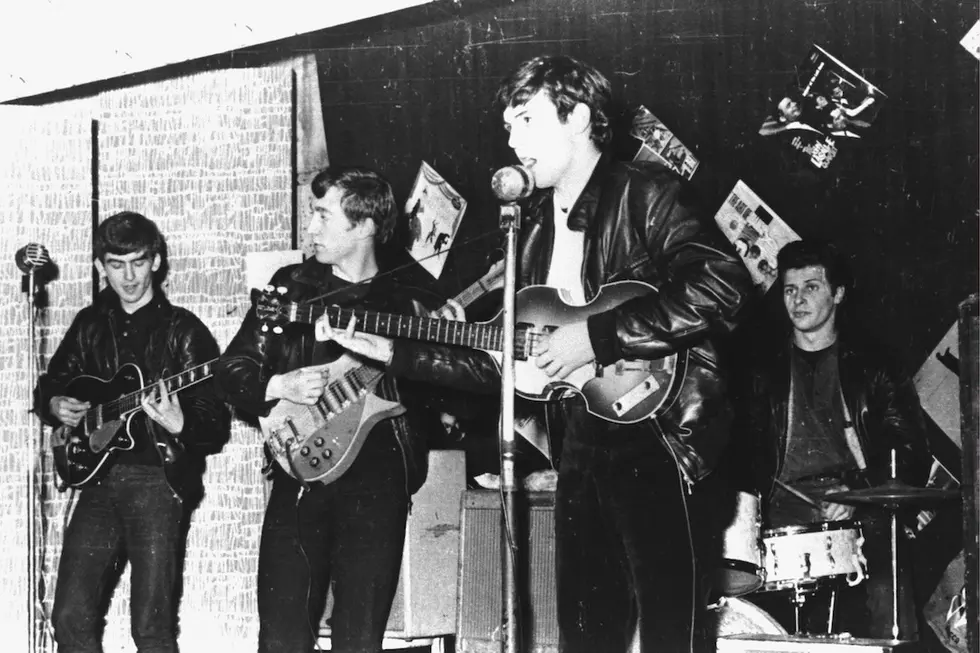 The Day Pete Best Joined the Beatles
Hulton Archive, Getty Images
The Beatles were getting pretty well known around Liverpool by the middle of 1960 and, under a different name, had played some gigs backing Johnny Gentle in Scotland. After the departure of Tommy Moore, however, they were without a drummer. The band filled that hole on Aug. 12, 1960, when they hired Pete Best at Liverpool's Jacaranda Club. The venue was owned by their manager at the time, Allan Williams.
Best's mother Mona owned the Casbah, a coffee bar located in the basement of her house in West Derby. The Beatles, known then as the Quarrymen, played there regularly in 1959 – as did Best's group, the Black Jacks. Hiring Best was an easy call, and the Beatles didn't even bother to audition anybody else because they didn't have time to spare.
Williams had booked them into a residency at Hamburg's Indra Club slated to begin on Aug. 17. The group's third guitarist, Paul McCartney (John Lennon's friend Stu Sutcliffe was the bassist at the time), had been playing drums when they couldn't get anybody else. But Williams had been told by the club owner to bring a five-piece band.
"We knew of a guy, and he had a drum kit," Lennon matter-of-factly said in Anthology. "So we just grabbed him, auditioned him and he could keep one beat going for long enough, so we took him."
There was a side benefit to having Best in the group. "He was a very good-looking guy," McCartney said. "And out of all of the people in our group, the girls used to go for Pete." Best's reputation proceeded him; he was known around Liverpool as "mean, moody and magnificent."
Now with a regular drummer, the Beatles began to steadily become bigger. They passed an audition in June 1962 with Parlophone Records, but producer George Martin wasn't happy with Best's playing. He ended up using a session drummer for their upcoming studio dates. The other Beatles, and new manager Brian Epstein, decided to fire Best.
He was given the news on Aug. 16, 1962, two years to the day they left for Hamburg.
 
 
Beatles Albums Ranked
See the Beatles in Rock's Craziest Conspiracy Theories