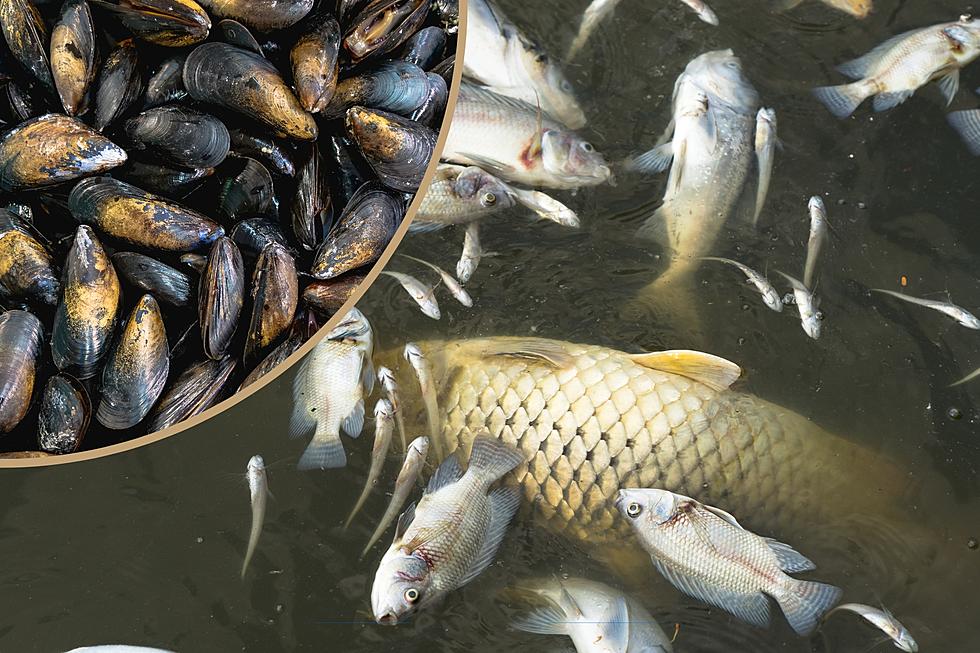 Will the Quagga Mussel Treatment Kill Fish and Wildlife in Idaho?
credit Canva
The invasion of the Quagga Mussels in the Snake River near Twin Falls is an event that has been taken very seriously by the Idaho State Department of Agriculture. The majority of waterways in the area have been closed to all watercraft and even visitors. The damage this invasive species can do to local ecosystems, water pipes, boats, power plants, and more is extensive if not taken care of quickly.
There are a variety of treatments for killing Quagga Mussels and their larvae. One of those was recently implemented in Twin Falls, the chelated copper treatment, and it turned the water a beautiful blue color. But, the beautiful color may have been detrimental to more than the Quagga Mussels.
Is the Quagga Mussel Treatment Deadly to Fish?
From the start, everyone has been concerned about the effect the invasive species would have on the local wildlife and vegetation. Prior to the treatment to kill the mussels, Idaho Fish and Game surveyed fish populations to be able to see the extent of the impact. One of the locations they surveyed is well downstream from the treatment area so they can see how far the treatment affected. Significant fish mortality is expected, including the highly protected sturgeon of the Snake River.
Idaho Fish and Game does have a plan in place to rebuild the fish populations after the treatment is finished. Translocation, hatchery stocking, and natural recolonization will all be beneficial to rejuvenating the fish populations in the coming months.
RELATED STORY: Copper Treatment Used To Kill Quagga Mussels Turns Shoshone Falls Bright Blue
The copper treatment in the water should not have a detrimental effect on deer or other wildlife populations in Southern Idaho.
Five Of The Most Dangerous Invasive Species in Washington State
beware these five invasive species in Washington State
Gallery Credit: Rik Mikals
Invasive Species to Watch Out For in Colorado
These are some of Colorado's top invasive species concerns.
Gallery Credit: Kelsey Nistel