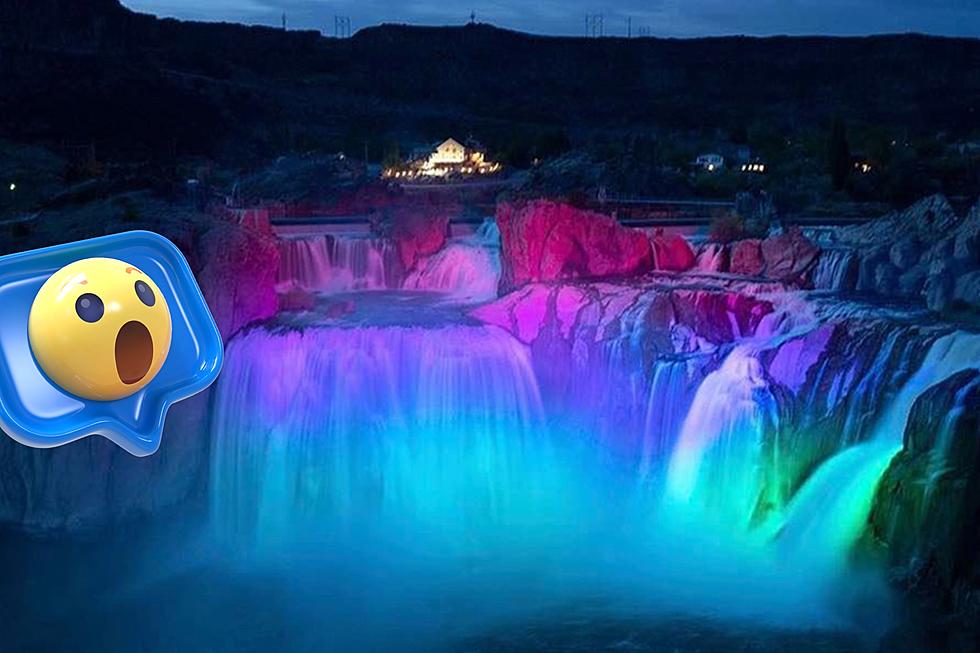 Shoshone Falls After Dark Returning This Week With More Lights Than Ever Before
Credit Southern Idaho Tourism
Southern Idaho Tourism just announced that the extremely popular Shoshone Falls After Dark event will be returning to Twin Falls in 2023 and that the show will be better than ever before.
Shoshone Falls After Dark 2023 Details
In a press release on Tuesday morning, the announcement was made that Shoshone Falls After Dark will be returning to Twin Falls in 2023 for 2 weekends. During the shows, the Shoshone Falls will be illuminated with lights choreographed to music. This year there will be more lights than before to cover even more of the park and offer a better show for visitors. The shows will take place from April 27th through the 30th and from May 4 to the 7th.
This is the 3rd year in a row for Shoshone Falls After Dark and tickets sell out quickly with locals and people from across the country coming to see the show. Tickets are available now, while they last, so check your calendar and get yours for the date you want before they sell out. Tickets are priced per vehicle, not per person, at $25 for a car and $35 for oversized vehicles plus taxes and fees.
The press release states:
Viewers will have the opportunity to enter the park after hours and view the falls illuminated with lights choreographed to music with their pre-purchased, timed vehicle ticket. The light show will run for about 20 minutes on a loop until about 10:30 p.m.
If you have never seen the show, check out the pictures and video below.
RELATED STORY: Which Is The Best Southern Idaho Waterfall
Shoshone Falls After Dark
The presenters have partnered with Midnight Production Studios in Twin Falls to immerse visitors in lights, music, and the natural beauty of Shoshone Falls. Plus, they're adding more lights this time so more of the park becomes part of the show.
10 of the Worst Suggestions for Tourists in Twin Falls
We asked for terrible advice from locals to give to first-time visitors to Twin Falls, and the answers are really bad.
The LaBelle Lake Ice Palace