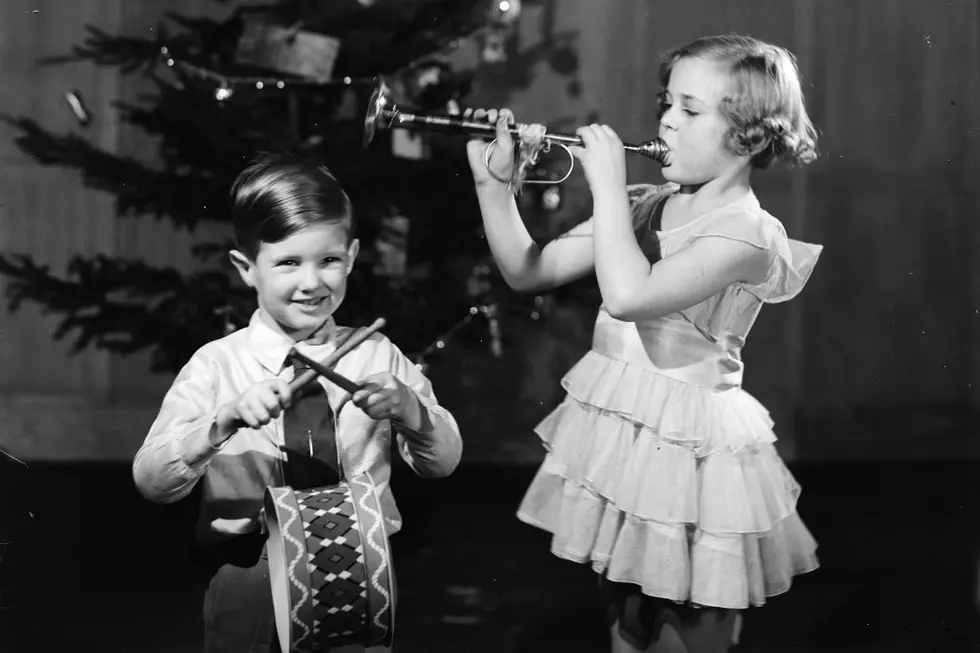 Top Played Songs Of The 2019 Christmas Season
Fox Photos/Getty Images
I love it when the Christmas music starts on the Christmas Station. There are so many great traditional and non-traditional songs. There are also a ton of great non-traditional, modern, and extremely original takes on some of the classics. This year we started the Christmas music on November 15th and played only Christmas songs through Christmas day.
We recently had a request on Facebook to share which were the most played songs during that time frame. We were curious too so we looked at the reports and were surprised by some of the top played Christmas songs in 2019. Coming in at the top of Santa's list of favorites was Wham! Last Christmas followed by Bobby Helms and the Jingle Bell Rock.
Enter your number to get our free mobile app
Below you'll find the top 20 Christmas songs, including links to listen to them all year long.
The Christmas Station Top Played For 2019
1. Wham! - Last Christmas

Last Christmas - Single

2. Bobby Helms - Jingle Bell Rock

Jingle Bell Rock (Remastered) - Single

3. Mariah Carey - All I Want For Christmas Is You

Greatest Hits

4. John Lennon - Happy Xmas

Power to the People: The Hits (Deluxe)

5. Paul McCartney - Wonderful Christmastime

The Essential NOW That's What I Call Christmas

6. Ronettes - Sleigh Ride

A Christmas Gift for You from Phil Spector

7. Band Aid - Do They Know It's Christmas

Do They Know It's Christmas? - Single

8. Eagles - Please Come Home For Christmas

The Very Best of Eagles

9. Johnny Mathis - It's Beginning To Look A Lot Like Christmas

Christmas

10. Brenda Lee - Rocking Around The Christmas Tree

Rockin' Around the Christmas Tree

11. Andy Williams - It's The Most Wonderful Time Of The Year

The Andy Williams Christmas Album

12. Trans Siberian Orchestra - Christmas Eve

Christmas Eve and Other Stories

13. Elvis Prestley - Blue Christmas

Elvis' Christmas Album

14. Dean Martin - Let It Snow

Dino's Christmas

15. Gene Autry - Here Come Santa Clause

Christmas With Amy Grant and Friends

16. Nat King Cole - The Christmas Song

The Christmas Song (Expanded Edition)

17. Bing Crosby - White Christmas

White Christmas

18. Burl Ives - Rudolph The Red Nosed Reindeer

Have a Holly Jolly Christmas

19. Burl Ives - A Holly Jolly Christmas

Have a Holly Jolly Christmas

20. Bing Crosby - It's Beginning To Look A Lot Like Christmas

Christmas