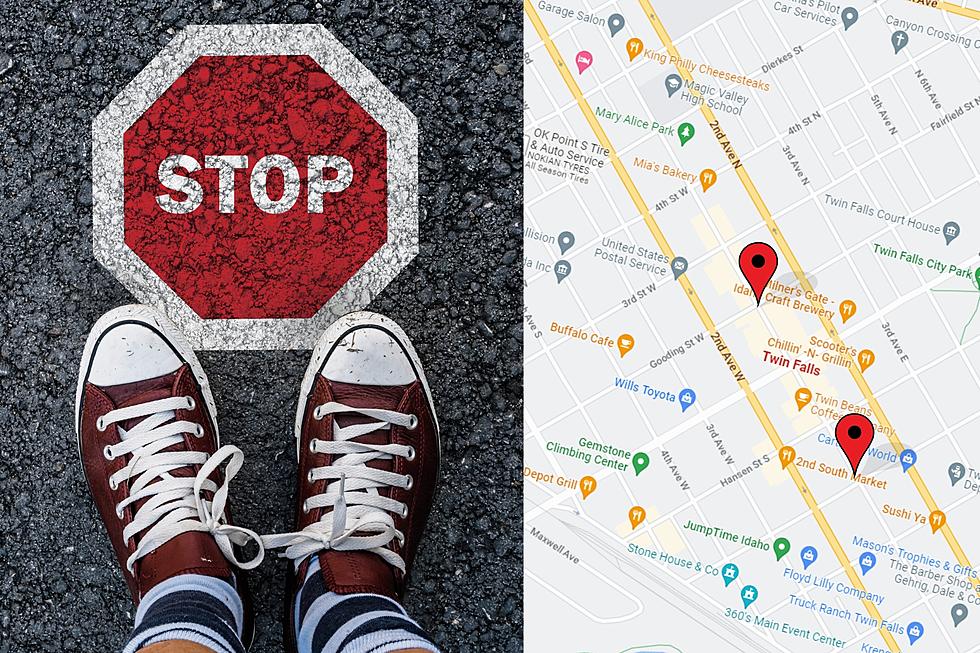 UPDATE: Not all Intersections in Downtown Twin Falls are 4-Way Stops
Credit Google Maps/Canva
We have an update to this story. The City of Twin Falls has added a 4-way stop at the intersection of Hansen Street and Main Ave, which is one of the intersections mentioned in the original story as being an issue.
I feel like I need to write this after various dangerous experiences I've seen in Downtown Twin Falls this week due to bad drivers. You might call them oblivious, inattentive, or distracted drivers too and that's what makes them bad.
Drivers Need to do a Lot Better in Downtown Twin Falls
In three separate ventures through Downtown Twin Falls on Main Ave this week I have almost been involved in accidents at three different intersections. All of the intersections were at 2-way stops crossing Main and no stops for drivers on Main.
The first happened at Fairfield and Main, as I was approaching the intersection there was a car on Fairfield that had stopped, then as soon as I got to the entrance to the street crossing the driver gunned it to cross in front of me. A lady who was driving in the opposite direction of me on Main could be seen shaking her head and fist at the negligent driver because she almost hit him too. Similar situations happened at the Eden and Hansen intersections on Main.
So, for those who are oblivious or don't care, let me remind you that there are only 2 intersections on Main Ave where traffic stops in all directions. Those are the Gooding and Idaho Street intersections on Main. Everywhere else on Main in Downtown Twin Falls, cross-traffic has to stop and wait with the exception of Main crossing Shoshone.
RELATED STORY: Twin Falls Drivers Blow Through Stop Signs In Street Video
Please, drive better Twin Falls. And speaking of driving…we could do better at parking too:
Terrible Parking in Twin Falls
Parking can be hard but for some people, it appears to be beyond their abilities.
Gallery Credit: Credit N8
LOOK: The Best of the Worst Idaho License Plate Rejections Last Year
DISCLAIMER: These license plates were rejected by the state for a reason. They were either deemed to be offensive, hateful, or vulgar. Some do incorporate the 'B' from the BSU plate to create the offensive phrase and only 1 that I could tell needs to be read backward.
Gallery Credit: Credit N8