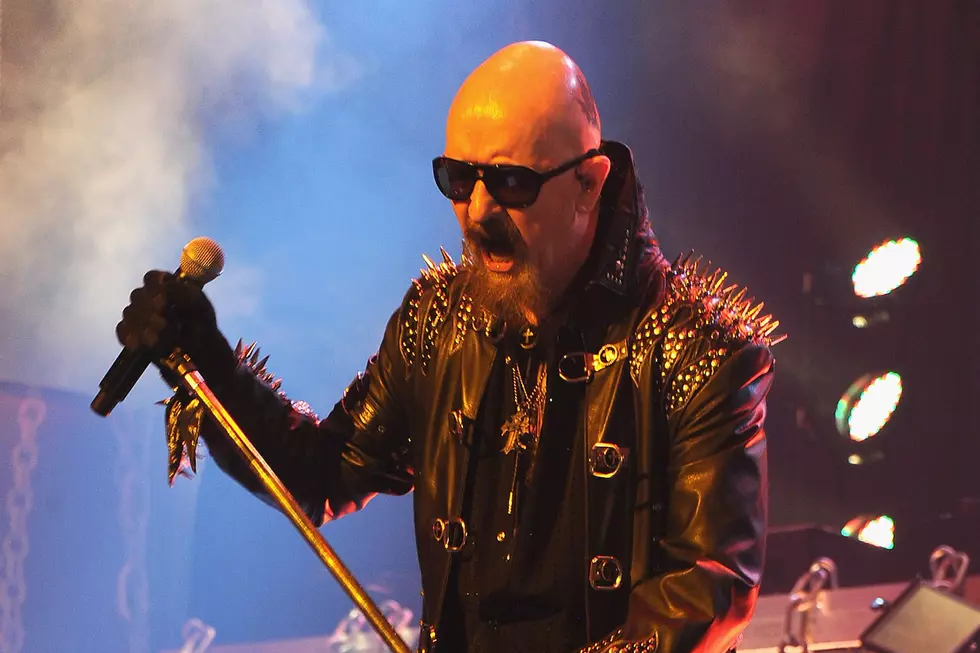 Rob Halford Debuts Punky 'Hark! The Herald Angels Sing' Christmas Cover
Theo Wargo, Getty Images
Judas Priest's Rob Halford is celebrating October a little different than most, looking ahead to the holiday season with the fast-approaching release of his new Christmas record, Celestial. The singer has now released a punky version of the holiday standard, "Hark! The Herald Angels Sing."
Clocking in at just over two minutes in length, the song is driven by blunt, choppy riffing and a driving down beat. The Metal God sounds ageless at 67, contrasting his gritty mid-range with shrieking highs, injecting your holiday listening with bona fide aggression.
Listen to the song below.
"There's never enough Christmas music from our side of things," Halford recently told Loudwire in a discussion about the forthcoming album. "Celestial is quite strong and heavy in certain areas and that side doesn't come from me," he continued, going on to state how he let the rest of the band write the music to make a fully collaborative effort. "I said, 'This is your record as far as I'm concerned, you go away and here's a list of some song ideas, but go and arrange it — this is entirely up to you and I'll just put my voice on it.'"
The remainder of the interview will be coming soon, so keep an eye out for that.
As for Celestial, that's coming soon too, as stated above. The album drops on Oct. 18 and can be pre-ordered here.
Rob Halford, "Hark! The Herald Angels Sing"
Where Does Rob Halford Rank Among the Top 66 Hard Rock + Metal Frontmen of All Time?