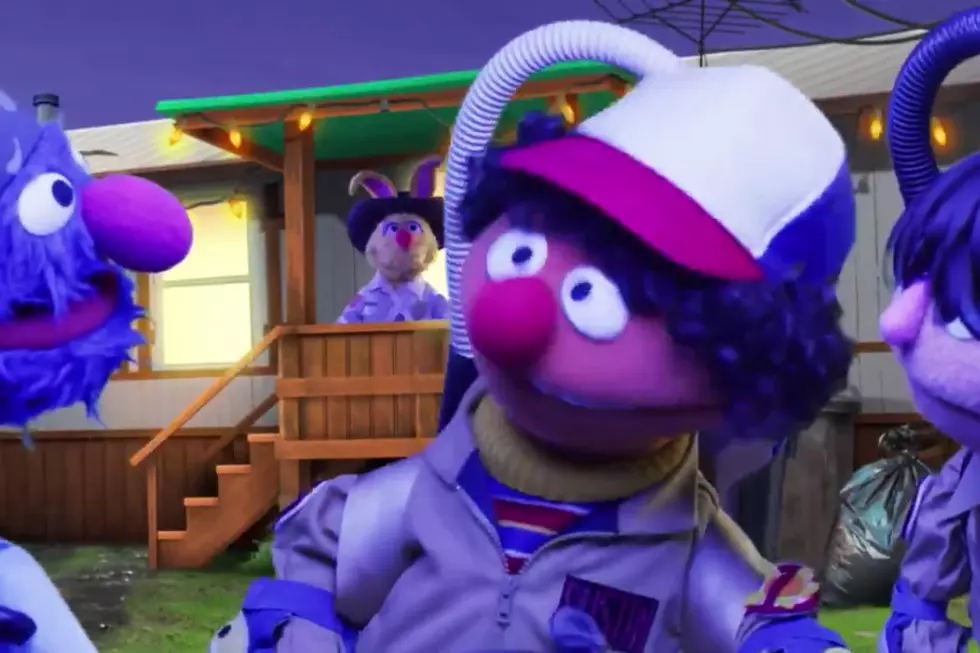 Sesame Street Host Special Coronavirus Town Hall for Families Saturday
Sesame Workshop
I remember people laughing at me before we had our son Lennox and daughter Leo. They love to tell me how I don't know what I'm getting myself into, wait till she's this age, don't let them sleep with you and the list goes on.
It didn't mean much because I already knew it all 😂Yea, I had zero clue except I would do my best to be their hero and protect the. However, nobody warns you how to handle national adversity like the coronavirus.
Thanks to Sesame Street this Saturday we all might get some well-deserved help. CNN is teaming up with Sesame Street to host a town hall just for parents and kids. This is a very important parent for so many reasons. My son knows something is going on with sickness but doesn't understand a lot at 5 years-old. My wife and I don't go into crazy detail so he just knows something is happening. He's also very sad that he can't see cousins or friends. We feel he's also at the age where he's testing us and this definitely isn't helping. We're trying so hard.
This Saturday the town hall will probably help in areas you've never thought of. I'm guilty of having news on and that isn't good for the kids at all. To them, it's a new drama every time it's on and that's not healthy. My daughter would much rather watch Frozen 200 more times ❄️This Saturday morning feature will run for 90-minutes and will host all your Sesame Street favorites!
Big Bird, Elmo, and the rest will be live to answer all your questions and hopefully teach all of us what this means. This is called, "The ABC's of COVID 19: A CNN/Sesame Street Town Hall for Kids and Parents."
You can watch it on CNN, CNN.com and I'm sure they will rerun this special all day. Do you have a question Idaho? Follow the link below and represent the Treasure Valley.
READ MORE: 50 resources to help you educate your kids at home