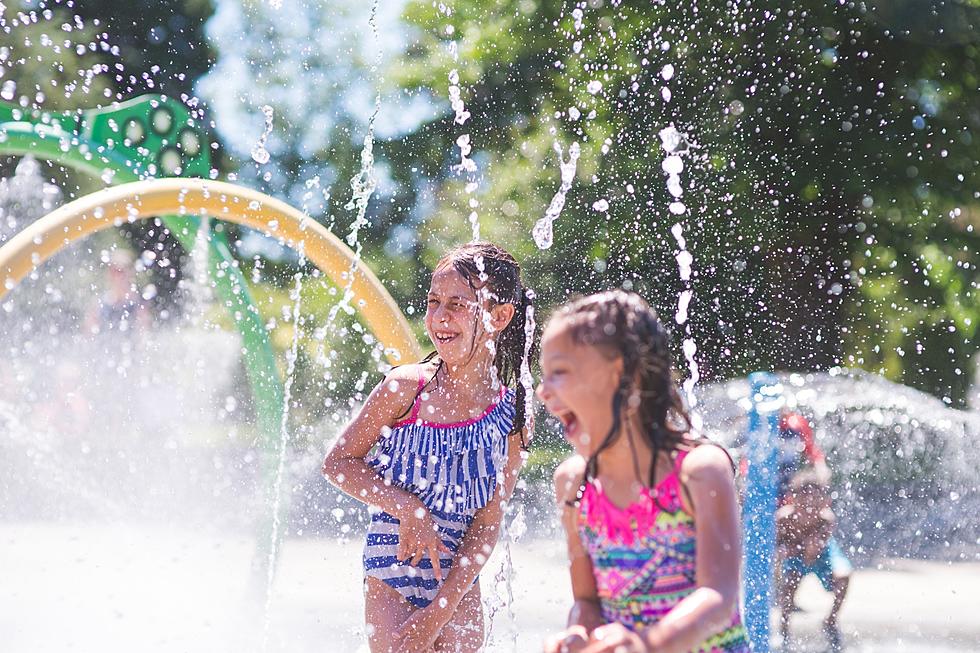 These Are The 2 Free Splash Pads In Twin Falls And When They'll Open
Credit Canva
If you didn't melt over the weekend, that means you didn't go outside. It was hot and smokey and my kids were asking if we could fill the pool so they could cool off.
We didn't fill the pool, even though that would have been a great idea, but it was too hot to do anything outdoors. It would have been a great weekend for the splash pads in Twin Falls to be open, but that won't happen until this coming weekend. And that is the exciting part of this story.
When Will The Free Splash Pads Open In Twin Falls
Both of the free Twin Falls splash pads will be opening this Memorial Day weekend. The First Federal Bank Park Splash Pad at the Sunway Soccer Complex and the Downtown Commons Splash Pad are the 2 free options in Twin Falls. Both splash pads will be open for all visitors to use, but please remember that dogs are not allowed in them.
In a message I received from the City, they stated that the Twin Falls Parks and Rec Department usually have the fountains on in time for Memorial Day. They were recently working on repairing the Downtown Commons and cycling water through it and testing the filtration system and jets.
The Twin Falls City Hall also mentioned in their Facebook message that visitors should also not smoke or vape in the commons area.
RELATED STORY: Changes Happening at Roaring Springs
New Construction At Roaring Springs
The new construction at Roaring Springs will come in 7 phases, with the first phase to be finished in 2023. The new phases will add more waterslides, water attractions, food options, parking, and cabanas.
Best Rides At Roaring Springs