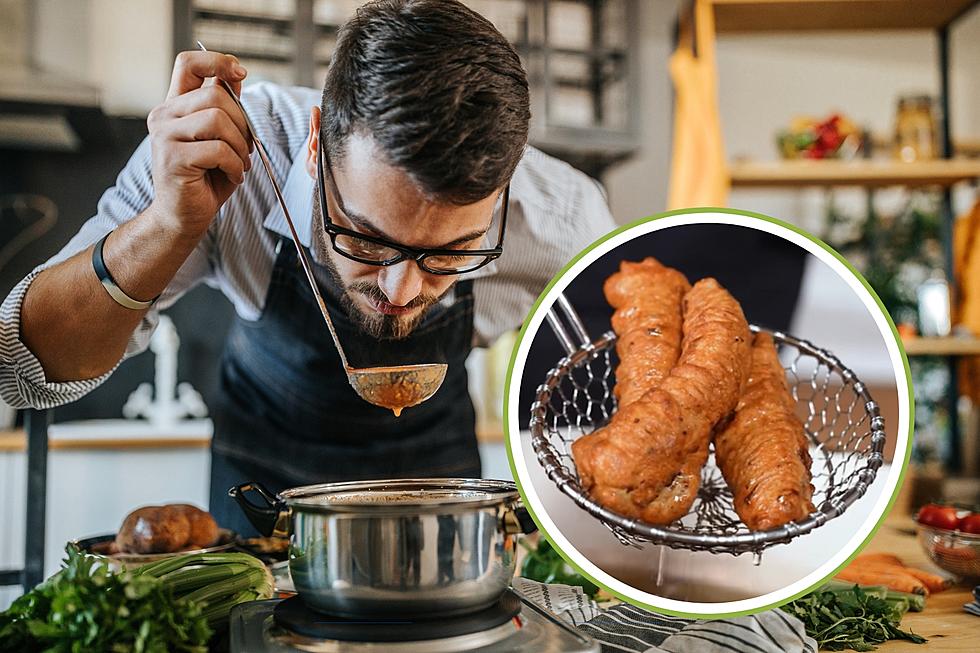 Watch Social Media Influencers Taste Test a Unique Idaho Food
Credit Canva/Facebook
Idaho is known for potatoes. Many people can't find us on a map, but they know about our potatoes. We are so well known for our potatoes that if a comedian mentions Idaho you know they are going to throw out a potato joke. So, it's interesting that a team of social media influencer chefs didn't use potatoes in their taste test of the most popular foods in each state.
Watch Idaho's Most Famous Food Get Taste Tested by Influencers
The video of the food taste testing is from the Joshua Weissman Facebook page where he calls himself a Video Creator who makes 'food that's exciting'. He captions the video 'Making, Tasting & Rating The Most Popular Dish From Every State In America!' and for Idaho, they chose the finger steak. You can skip ahead 18 and a half minutes to get to the Idaho portion in the video if it doesn't do it automatically.
The boys admit that they thought the Idaho food would be potatoes and were surprised it was deep-fried batter-dipped pieces of steak. The influencers did not like the dish and gave it an F which is their lowest rating. Honestly, I have to agree with them, I've never been a fan of finger steaks.
The Idaho Beef Council calls the finger steak 'Idaho's signature food' but did they choose the right food for Idaho? Should they have done something potato-based or is there another meal that is strictly Idahoan…and tastes good?
Boise Food Challenge Highlighted Nationally
If you have a big appetite or a competitive nature, you might want to check out this local Boise food challenge that a national publication recently named the best in Idaho!
Gallery Credit: Credit: Mateo, 103.5 KISS FM
Top 10 Boise State Tailgate Foods
When going to Boise State football games, we asked our listeners what their favorite tailgate food is. Here are the Top 10.
Gallery Credit: Kyle Matthews