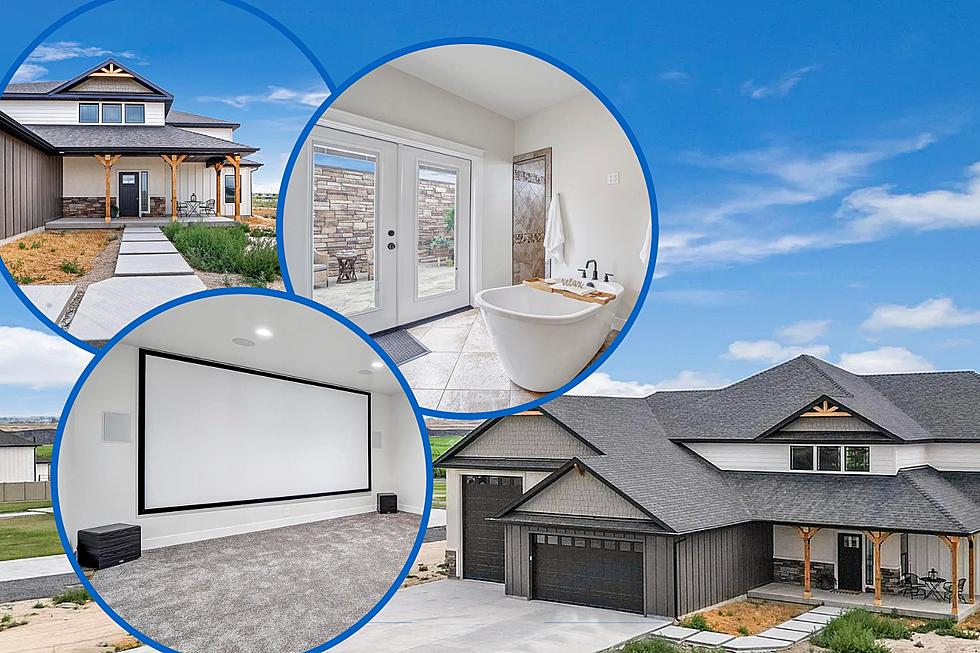 New Luxury Home in Twin Falls has Private Zen Garden and Movie Theater
Credit Zillow/Canva
I haven't looked at Twin Falls real estate for a while, but I'm glad I just did. There is a brand new home in the Riverbend subdivision that is a gorgeous piece of architecture. Plus it has one of my favorite things in a home: a movie theater.
The entire house is pretty sweet with a massive kitchen, walk-in closets, a peaceful and hidden zen garden, lots of land, and amazing views. There are 4 bedrooms in the house plus an office that could be converted to a bedroom and, honestly, I'd probably sleep in the theater room often. There are 3 bathrooms around the house too. Be one of the first to check out this beautiful new home, since it was just posted yesterday.
LOOK: Million Dollar Home has a Private Zen Garden and Movie Theater
The luxury house at 4214 Auger View Drive in Twin Falls, is listed by Jaci Walker at Keller Williams Sun Valley Southern Idaho with a price tag of $1,150,000. That price makes it the highest-value home in the Riverbend subdivision. There is one other home listed for over a million at 2745 Molivia Court. It's about half the size with the same number of bedrooms and 1 additional bathroom. 4214 Auger View Drive is also the 3rd highest-priced home in Twin Falls right now, but the size and features are definitely the best use of your dollars between the 3. If you're still interested in looking at pricey homes, here's the most expensive house in Twin Falls right now.
You can also check out pictures of the new home and get details on the Facebook post from Jaci.
Hobbit House Airbnb Rental Near Idaho
Maybe it's because I'm a nerd, or because I just watched the Rings of Power, but my latest delve into online real estate listings had me searching for keywords like 'Hobbit' and 'Tolkien'.
Every Twin Falls House Does These 5 Spring Cleaning Jobs
When spring finally has sprung, there will be a number of spring cleaning items on every Idaho home checklist.