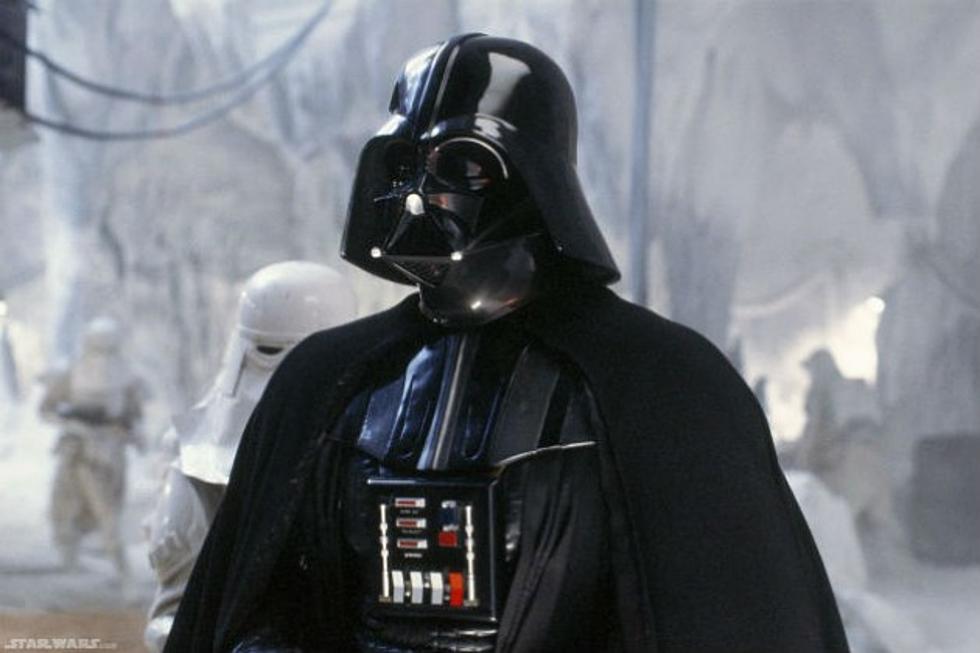 'Star Wars' Planning Darth Vader TV Specials?
Lucasfilm
This past weekend at New York Comic-Con lifted the veil on 'Star Wars' next TV iteration 'Star Wars Rebels' quite a bit, though Lucasfilm may be plotting even more phantom content than we might have realized. A new report suggests the company has begun plotting for two Darth Vader-themed TV specials potentially connected to the series, but what would they be about?
Via Superherohype, we've learned that Jedi News managed to obtain a brochure from the European Brand Licensing Show, which prominently displays plans for the "Darth Vader Themed TV Specials" under spring/summer 2014, without specifying if the specials would be animated, or other. It stands to reason that they might have something to do with 'Star Wars Rebels,' which prominently features into the timeline between trilogies under Vader, but no further details were available at the time.
Meanwhile here's the official 'Star Wars Rebels' logline that hit the web this past weekend:
'Star Wars Rebels' continues the epic tradition of the legendary 'Star Wars' saga with all-new exciting, action-packed adventures. It is a dark time in the galaxy, as the evil Galactic Empire tightens its grip of power from world to world. As the series begins, Imperial forces have occupied a remote planet, ruling with an iron fist and ruining the lives of its people.

But there are a select few who are brave enough to stand up against the endless Stormtroopers and TIE fighters of the Empire: the clever and motley crew of the starship "Ghost." Together, this ragtag group will face threatening new villains, have thrilling adventures, and become heroes.
We've already seen concept art of the mentioned Millennium Falcon-esque "Ghost," as well as the new Jedi-hunting "Inquisitor" baddie, but no voice cast has been made official. Though, we recently heard Freddie Prinze Jr., 'The Butler' star David Oyelowo, Vanessa Marshall, Taylor Gray and Steven Jay Blum were on the short list. Picking up where the now-canceled 'Clone Wars' left off, 'Star Wars Rebels' will feature on the creative side screenwriter and producer Simon Kinberg ('X-Men: First Class,' 'Elysium'), who's writing the first episode, as well as 'Clone Wars' supervising director Dave Filoni and 'Young Justice' producer Greg Weisman.
So what do we think? What might Lucasfilm have up its sleeve with Darth Vader TV specials, and will they connect to 'Star Wars Rebels?'