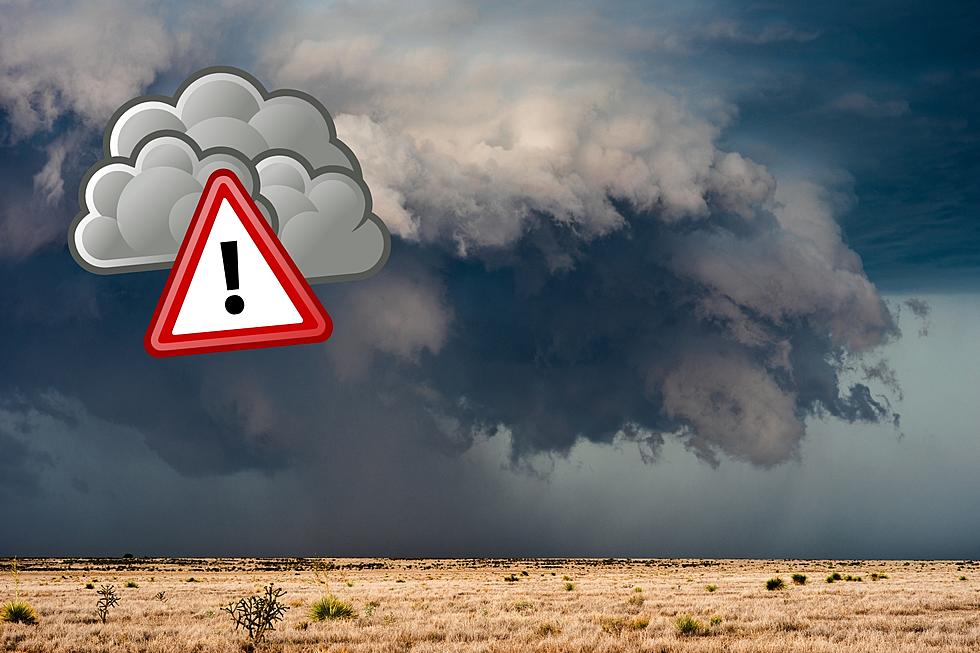 Strong Thunderstorm Expected to Bring Large Hail to Parts of Twin Falls
credit Canva
This has become almost a weekly occurrence in the Magic Valley recently, but the National Weather Service has issued another warning due to an upcoming dangerous storm.
On Wednesday afternoon, the National Weather Service issued the following statement for part of Twin Falls, Elmore County, and Owyhee County.
Doppler radar was tracking a strong thunderstorm over Winter Camp Butte, or 23 miles southwest of Glenns Ferry, moving northeast at 20 mph.
HAZARD...Wind gusts up to 50 mph and nickel size hail.
IMPACT...Gusty winds could knock down tree limbs and blow around unsecured objects. Minor damage to outdoor objects is possible.
This strong thunderstorm will be near... Pot Hole Butte and Crows Nest Butte around 420 PM MDT. Glenns Ferry, Deadman Flat, Hammett and Twentymile Butte around 440 PM MDT.
PRECAUTIONARY/PREPAREDNESS ACTIONS...
If outdoors, consider seeking shelter inside a building.
Torrential rainfall is also occurring with this storm and may lead to localized flooding. Do not drive your vehicle through flooded roadways.
This storm may intensify, so be certain to monitor local radio stations and available television stations for additional information and possible warnings from the National Weather Service.
If you are in one of the impacted areas, please stay safe and report weather conditions to the National Weather Service in Boise only when conditions are safe. You can do this through local law enforcement or on social media for the National Weather Service.
Weather alerts have also been issued for Boise in the Upper Treasure Valley due to this storm and Pocatello and Stanley remain under Flash Flood Warnings.
KEEP READING: Get answers to 51 of the most frequently asked weather questions...