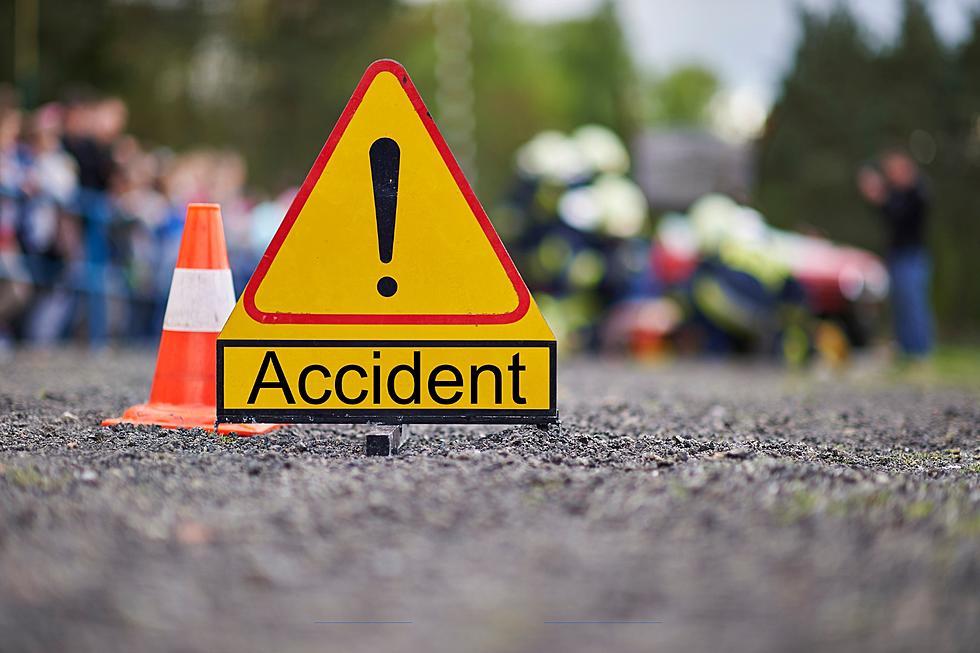 NEWS: Train Collides With Semi Truck Near Pocatello Monday Evening
Credit Canva
There have been 2 crashes involving trains on Idaho roads in the last few days. Over the weekend 3 people were killed, including a child, when a car collided with a moving train. Another accident happened Monday when a semi-truck failed to yield to the warning lights at a railroad crossing and was struck by an oncoming train.
The train vs semi happened around 5:30 PM in Power Country near Pocatello. The Idaho State Police shared the following on their blogspot:
The collision occurred 1150 W Hwy 30 in Power County, near Pocatello.

A 30-year-old male driving a 2007 Peterbilt northbound on a private road. He failed to yield to a flashing train signal light. A Burlington Northern Santa Fe (BNSF) train was traveling eastbound when it struck the second trailer of the semi-truck.
No injuries were reported and the driver of the semi-truck was wearing his seatbelt. The accident is under investigation.
Multi-Vehicle Crash Near Meridian Caused By Erratic Driving
The Idaho State Police are also investigating an accident that happened this morning around 5:50 on eastbound Interstate 84 at milepost 40. It is believed the accident was caused by a vehicle driving erratically and forcing other cars to react. The ISP is looking for more information and asking for witnesses to share what they know about this wreck and the grey Ford truck:
Responding troopers located two involved vehicles and believe a grey Ford pickup was driving eastbound on I-84 when it swerved and suddenly slowed. A white Lexus also swerved to avoid hitting the pickup and collided with a red Kia. The collision caused the Kia to hit the barrier, overturn, and end up stopped on its roof. The Ford continued driving.

The Kia driver, a 37-year-old Caldwell man, was wearing his seatbelt and was transported to a local hospital with minor injuries.
The eastbound lanes of Interstate 84 were blocked for about 1 and a half hours. If you have information about the accident, please call 208-846-7550.
Issues With Trains In Idaho
Many Idahoans complain about the times they have to wait at train crossings. Recently in Twin Falls, drivers lost their patience and drove around the lowered arms with flashing lights to cross the road.
It is better to wait and not cause an accident that will cause an even longer wait for yourself and others when trains are crossing Idaho roads.
RELATED STORY: It Is Illegal To Take Pictures On Idaho Train Tracks
It's Illegal To Take Pictures On Train Tracks In Idaho
In Idaho, it is against the law to take pictures on railroad tracks as all tracks are on private property. Plus, hanging around
railroad tracks is dangerous
.
LOOK: These Twin Falls Drivers Completely Ignore Train Crossing Signal
After a heavy storm in Twin Falls, we decided to go around town and drive through some flooded intersections. We didn't make it very far before the infamous train crossing got us. We actually only sat there about 8 minutes before help arrived...but those 5 minutes were insane! What would you have done in this situation?