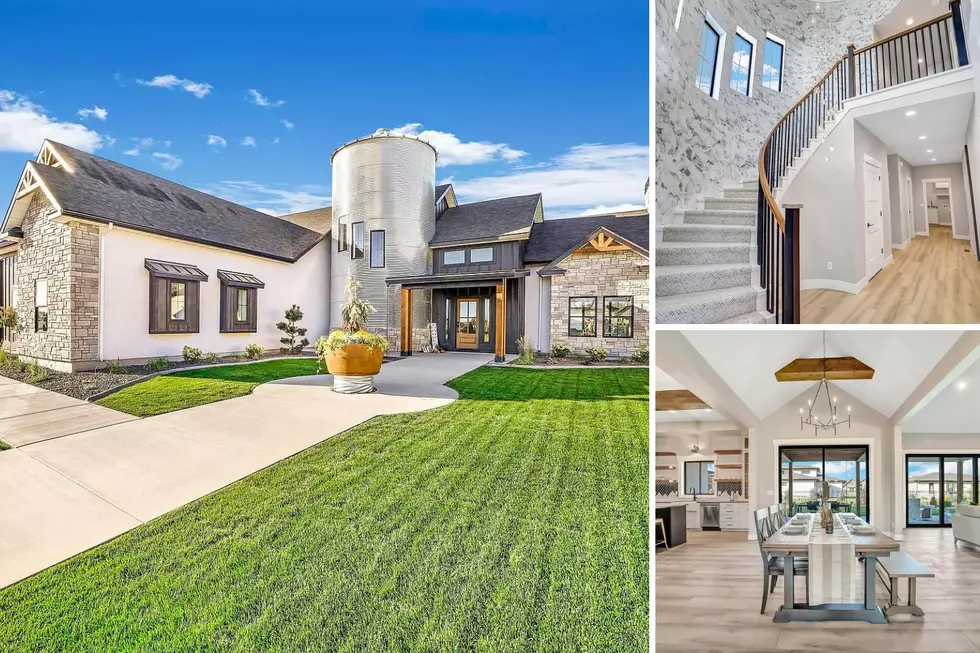 What Does The Twin Falls Silo House Look Like Inside
Credit Zillow/Canva
A few months ago I wrote about a new house being built in Twin Falls that was being referred to as 'The Silo House'. When you see pictures you immediately understand the name. But at that time we didn't have any pictures of the interior since it was still under construction, but now we do and they are beautiful.
LOOK: We Finally Have Pictures Inside The Famous Twin Falls Silo House
The Silo House is built in the new Preserve subdivision near the Latter-day Saint Temple and the Canyon Rim. The whole neighborhood is filled with unique and beautiful houses, but the silo really stands out. If you followed the Twin Falls Parade of Homes, you may have already experienced the interior of this architectural dream. If you missed it, then get ready to see the inside of the all-around winner of the 2022 Twin Falls Parade of Homes. Make sure you look for the hidden door in the bathroom!
New Gallery Of The Twin Falls Silo House
You can see in this gallery why the Silo House won all the categories in the 2022 Parade of Homes.
Where Is The Twin Falls Silo House
The new home is located at 1580 Clear Creek Loop in The Preserve subdivision in Twin Falls. The property has been listed on Zillow for 145 days and currently has a price tag of $1,285,000. The listing says the house has hidden closets and custom cabinetry with 3 bedrooms, 3 bathrooms, and covers 3,214 square feet.
GALLERY: Check Out the 8 Beautiful New Houses in the Twin Falls Parade of Homes
The Twin Falls Parade of Homes for Fall 2022 has begun and this year it features 8 new homes and a variety of architectural design choices.
Huge Twin Falls House For Sale With 7 Bedrooms
Price: $679,000
Size: 5,613 square feet
Bedrooms: 7
Bathrooms: 4