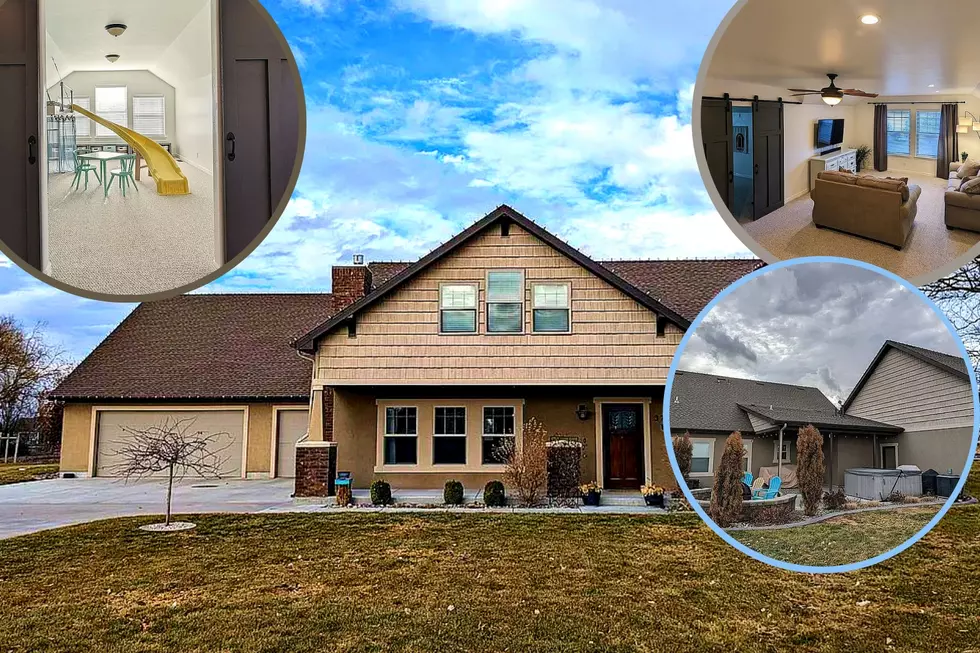 This Cool Southern Idaho Home Addition Will Make Visitors Jealous
Credit Zillow/Canva
If you could build your dream home in Idaho, what would you add to it? Would you add a giant room for hosting parties or build a personalized home theater room? I've always wanted a secret door or an indoor heated pool.
This Idaho House Addition Will Make Every Neighbor Jealous
One addition that I've thought was cool but never had a place for it in my own home or a need for it is a bunk bed with a slide. This home I found for sale in Kimberly has exactly that and quite a few other features that almost make me want to pack up my things and move in.
Southern Idaho Home With Super Fun Addition
If you could build your dream home in Idaho, what would you add to it? How about a slide from the top of a bunk bed!
This Southern Idaho Home Has The Coolest Addition
Have you ever seen a house with a slide like that? For me, the only thing lacking in this Kimberly home is the dedicated home theater room. It already has a hot tub, a massive garage, large open common spaces, and a huge grassy yard.
Initially, I found the house on Facebook but followed the link to Zillow so I could get more information. The home is 2,762 square feet with 3 bedrooms and 3 bathrooms and that massive garage has room for 6 cars. The yard is 1.66 acres and the listing price is $650,000.
READ MORE: The 2023 Southern Idaho Home and Garden Show is Coming Soon
Hobbit House Airbnb Rental Near Idaho
Maybe it's because I'm a nerd, or because I just watched the Rings of Power, but my latest delve into online real estate listings had me searching for keywords like 'Hobbit' and 'Tolkien'.
The Siloh House in The New Preserve Subdivision in Twin Falls
There are cookie-cutter homes in Twin Falls and there are completely custom and unique houses in Twin Falls. We love variety in architecture, but is it possible to go too far in an attempt to be different and memorable?