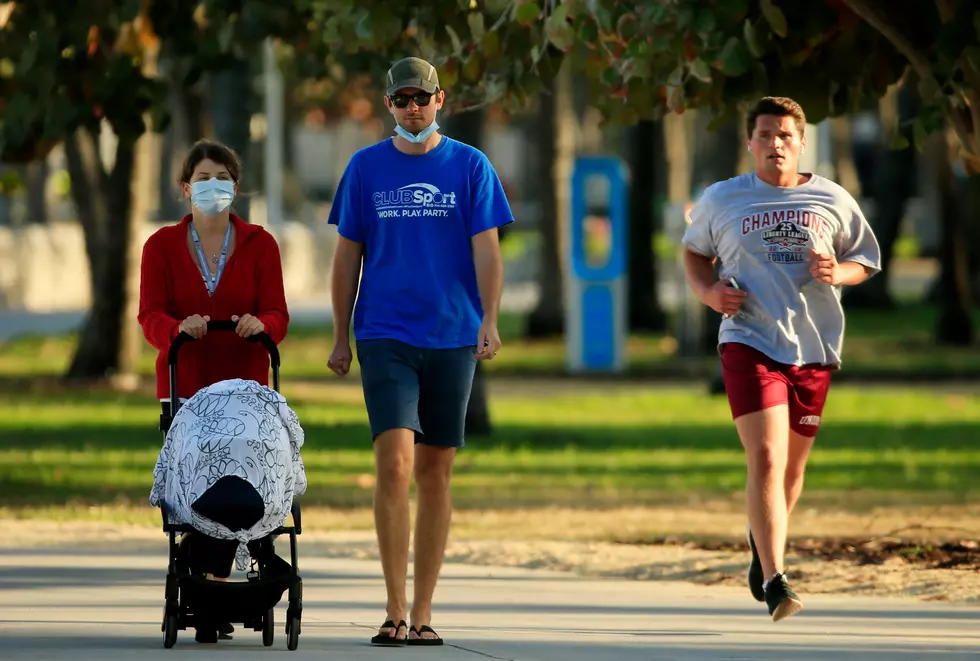 Will Idaho Have A Mask Order?
Cliff Hawkins, Getty Images
Seventeen states have now issued mandatory face mask orders. The latest to join in is our neighboring state of Nevada. Their law not only requires employees working in businesses that make social distancing difficult, to wear masks but anyone who is in public at any time. That means for your next road trip to Jackpot, you'll need to pack masks along with your socks and underwear.
Each state has put its own spin on the mandate. The age of two years old seems to be a point of contention. Many states require masks for those two and over. Some states, like Connecticut, have mandates in place for those even under the age of two. At the same time, Delaware has made it illegal to wear a mask if you're under two because of the risk of suffocation. Like Hawaii, some states have set harsh penalties for not following the mask order, including fines of up to $5,000 and one year in prison. Like California, most states don't have any real enforcement plan or penalty for violating their order. Some doctors are giving notes to patients clearing them from the requirement, but in Connecticut, just by saying you're medically exempt can get you out of wearing one, even with no documentation.
Enter your number to get our free mobile app
The following states have issued a face-covering mandate: California, Connecticut, Deleware, the District of Columbia, Hawaii, Illinois, Kentucky, Maine, Maryland, Massachusetts, Michigan, Nevada, New Jersey, New Mexico, New York, Pennsylvania, Rhode Island, and Washington.
While it's unlikely that Governor Brad Little will put a mask order in place, masks could be required by mayors across the Treasure Valley. Businesses are allowed to refuse service or even entry to those not wearing face coverings. The CDC says the mask orders could save as many as 33,000 lives.  Be on the lookout for those, "No Shirt, No Shoes, No Mask, No Service" signs coming to a business near you.
Beware of These 50 Jobs That Might Vanish in the Next 50 Years