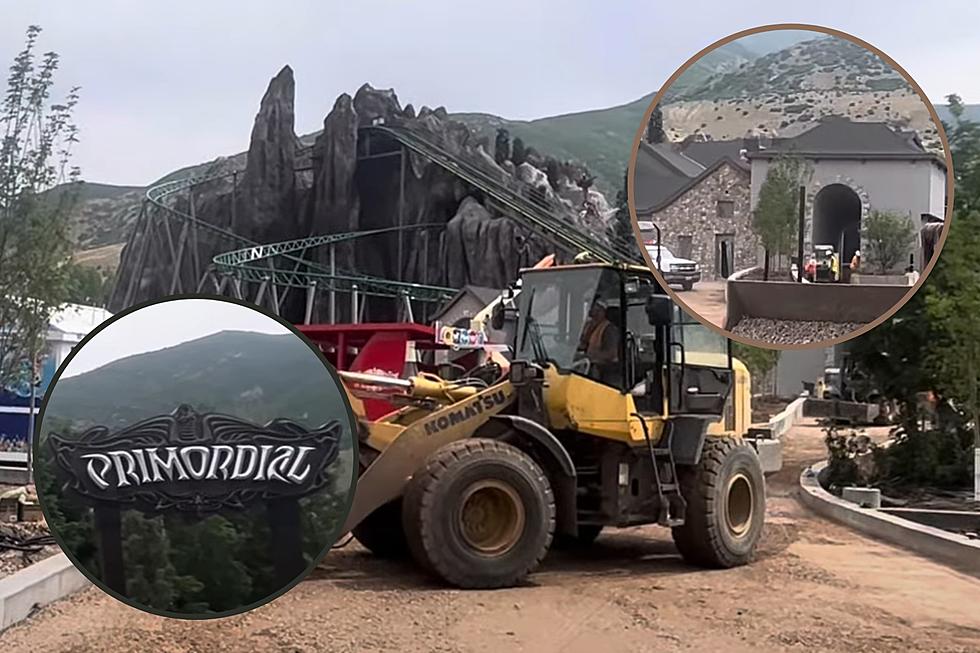 Lagoon Coasters: Cannibal Celebrates 8 Years and the Latest on Primordial
Credit Canva/YouTube Utah Coasters
We are still waiting anxiously and a little less patiently for the new Lagoon roller coaster, Primordial, to open this year. Lagoon did recently celebrate a ride opening though, the 8-year birthday of the killer coaster Cannibal.
Cannibal Has Been Running for 8 Years
I remember when Cannibal opened at Lagoon back in 2015. We went later in the season, around when Frightmares was happening, and the line for the ride was crazy long and stretched almost halfway across the park. Now, you can get in line and get on the ride in just a few minutes (and if you ride solo you can get on even quicker). When Cannibal opened it had the steepest drop angle of any roller coaster in the world.
Cannibal is still one of my favorite rides, but I'm beyond excited for Primordial to open this year.
What's the Latest on the Primordial Roller Coaster?
The Primordial roller coaster has been under construction since 2018 with a brief pause during the COVID pandemic. Since then there has been a pretty constant stream of information, and speculation, about the new ride. We know the name is Primordial and that it will incorporate technology into the ride and be interactive. We also know that the ride should open this year…but we haven't heard anything new since March 19th. Though the best announcement for the ride came in November of 2022 with the release of this teaser video.
So, as far as we know the ride is still set to open in 2023. There just isn't a date set in stone yet. There is a new video posted on YouTube with updates on the construction. The video is from almost a week ago and it looks like they still have a way to go before it will be finished.
RELATED STORY: Get Discount Lagoon Tickets On Tuesdays
Construction Progress on New Lagoon Roller Coaster
The newest roller coaster at Lagoon has been under construction since 2018 and because of the delays, fans have had years to speculate. Check out the current status of the ride.
How Many Lagoon Roller Coasters Have You Ridden?
Have you ridden all of the roller coasters at Lagoon?