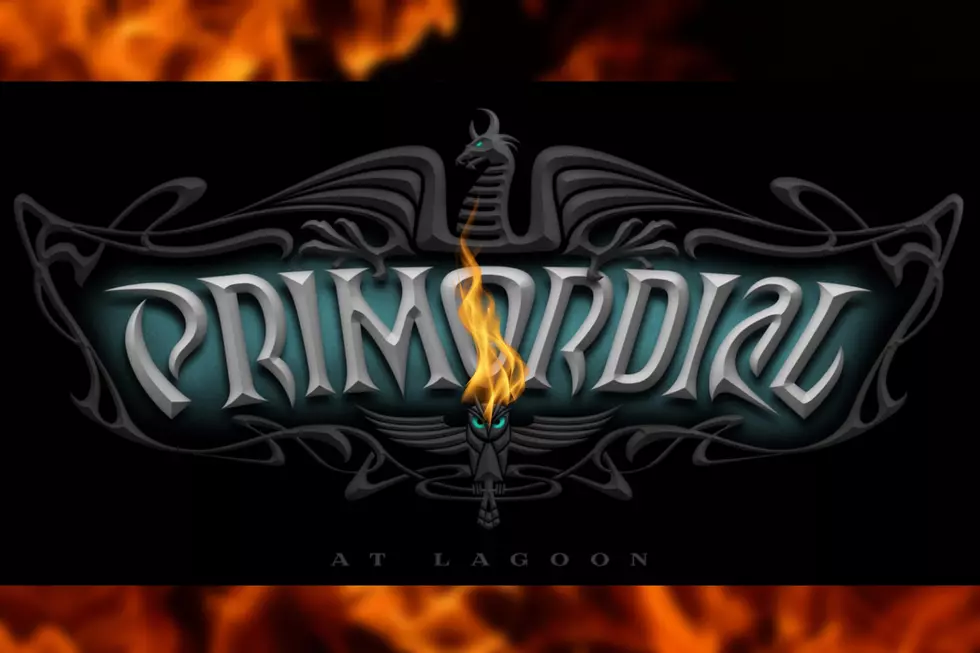 WATCH: Lagoon Makes Huge Roller Coaster Announcement In New Video
Credit Lagoon Amusement Park
We have been anxiously waiting for this announcement from Lagoon for nearly 7 years! The new roller coaster finally has an official name, logo, theme, and opening date.
WATCH: Will Epic New Roller Coaster At Lagoon Be Dragon-Themed?
Primordial is the name we have been calling the under-construction coaster for the last few years. Even though Lagoon said that would probably not be the actual name, they revealed in a new video that it is indeed called Primordial and it will be dragon-themed. You can see the announcement in the video below along with the logo for the ride and tons of easter eggs hinting at possible ride features.
Interactive New Roller Coaster At Lagoon With Dragon Theme
After watching the video, it's safe to assume that there will be a dragon theme to the interactive ride, which means there will also have to be fire. You see an owl in the video which could be a reference to the owl we have seen in previous construction pictures (check those out below). You get to see the shadow of a dragon flying over Lagoon-a-Beach, hear it growl, and then at the end of the video, you see the massive beast. You also get to see the new logo for the ride which shows a dragon over the name Primordial and the owl perched underneath.
Construction Progress on New Lagoon Roller Coaster
The newest roller coaster at Lagoon has been under construction since 2018 and because of the delays, fans have had years to speculate. Check out the current status of the ride.
Lagoon Announced Opening Information For Primordial Roller Coaster
In the Facebook announcement, Lagoon explains that the ride will be 'like you have never seen' and called it an 'interactive' and 'state-of-the-art' attraction. They also announced ride restrictions for height and that it will open in the upcoming 2023 season.
Lagoon Raises Ticket Prices For 2023 Season
Lagoon Amusement Park also announced that day pass prices will be increasing from $84.95 to $97.95 in 2023. Visitors can always save money by purchasing season passports either during their Black Friday sale for $160.95 or later for $207.95.
New Construction At Roaring Springs
The new construction at Roaring Springs will come in 7 phases, with the first phase to be finished in 2023. The new phases will add more waterslides, water attractions, food options, parking, and cabanas.