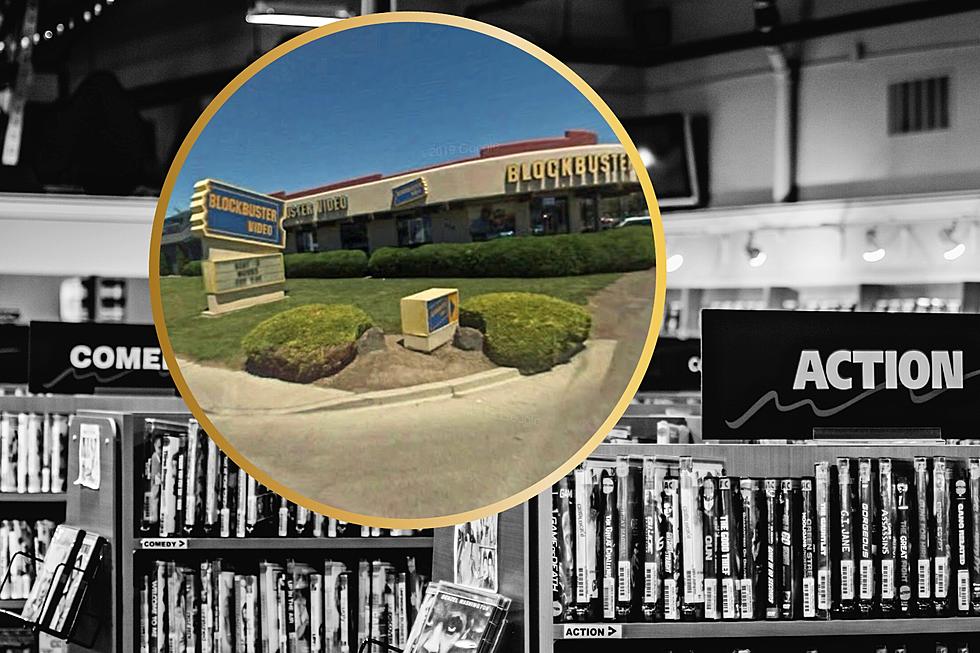 LOOK: Did The Twin Falls Blockbuster Video Ever Really Leave?
Credit Sean Benesh on Unsplash/Canva
If you ever need proof for your young kids that there was a time we had to leave the house to get a copy of a movie we wanted to watch, Twin Falls still has a remnant of that history. Every time I drive down Blue Lakes I see the old Blockbuster building and wonder why you can still see the letters from the original sign on the exterior.
You Can Still See The Twin Falls Blockbuster Sign 13 Years After it Closed
The Twin Falls Blockbuster Video is now a Colortyme business and has been since at least 2011. In looking through the Google street view history you can see that between 2008 and 2011 Blockbuster disappeared (well, except for the remnants of the sign) and became Colortyme. You can see the changes over time in the pictures below, and keep reading to find out why the letters were never covered.
Memories Of Twin Falls Last Blockbuster Video
The Twin Falls Blockbuster Video closed between 2008 and 2011, but you can still see remnants of the sign branded in the paint.
Has the building never been painted in nearly 15 years? I can't see the remnants of the signage on the street side of the building, so I have to assume they painted it at some point and placed the Colortyme sign over it. There's actually a distinct line on the building where it looks like they stopped painting so it wouldn't cover the Blockbuster letters.
But to be sure, I called Colortyme to see if leaving the Blockbuster letters was on purpose. The employee I talked to told me the property owners just never painted over it and that up until about last year they still had old DVD and VHS display racks in the back room.
RELATED STORY: The World's Last Blockbuster Is 440 Miles From Twin Falls
Blockbuster announced in 2013 that they were closing all their stores, but recently the Blockbuster website had a cryptic and clever update that has people speculating about the future.
Did You Know These 15 Big Movies Were Shot in the State of Idaho?
Idaho has everything a filmmaker could want to use in their films: mountains, whitewater, dusty back roads, farms, lava flows and quaint towns. These are some of the films that took advantage of that!
Every DC Comics Movie, Ranked From Worst to Best
From Superman and the Mole Men to The Suicide Squad, we ranked every movie based on DC comics.